Research in the  
Department
of English
Research in the English Department includes
a project by Jenna Hunnef to study newspaper accounts
of the forced privatization of communally owned
Indigenous lands in the U.S. in the late 1800s.
The Department of English boasts a wide array of research interests. These are a selection from many.
Dr. Kristina Bidwell holds a Canada Research Chair in Indigenous Storytelling, through which she investigates the effects of stories on Indigenous-to-Indigenous and Indigenous-to-settler relations. 
The 2023-2025 Bateman Professor of English is Dr. Wendy Roy; her research focuses on the social and cultural implications of apocalyptic and dystopian women's writing in Canada.
Professor Emeritus Dr. David Parkinson has been named a visiting fellow of the British Academy, the UK's national academy for the humanities and social sciences. The research project in which he is involved, Walking Perth's Past: The Muses Threnodie for New Audiences, will produce a new scholarly edition of Henry Adamson's The Muses Threnodie (1638).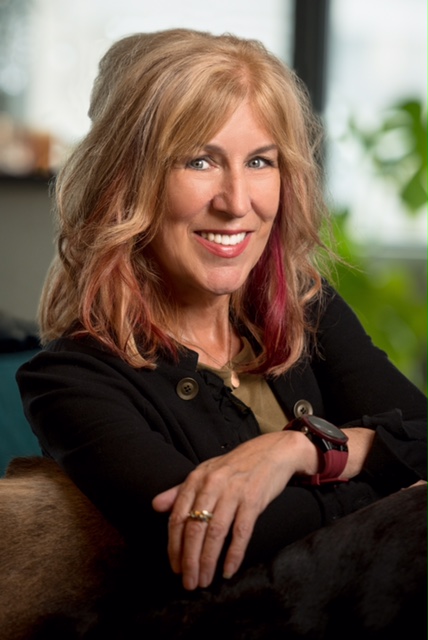 Dr. Jeanette Lynes won the College of Arts and Science Distinguished Scholar/Artist Research Award for 2019. Dr. Lynes has a national reputation as a writer, evidenced not only by her published record as a poet and novelist but in her mentoring of other writers. She built the MFA in Writing from the ground up, with 42 students now having graduated from the program. Since her arrival in 2011, she has authored or edited five books: Archive of the Undressed (2012), The John Clare Poems (2015) , Where the Nights Are Twice as Long: Love Letters of Canadian Poets (2015, co-edited with David Eso), The Small Things That End the World (2018), which won a Saskatchewan book award, and The Apothecary's Garden (2022) . She was winner of the 2019 Constance Rooke Creative Non-fiction Prize.
Professor Emerita Dr. Lisa Vargo was awarded a Distinguished Professorship at the University of Saskatchewan in 2021 to recognize her distinguished research career. In 2018, she was awarded the Distinguished Scholar Award by the Keats-Shelley Association of America, recognizing career-long excellence in scholarship on the writers of the period.
Professor Emeritus Don Kerr, teacher, poet, playwright, editor, and historian, was awarded the Saskatchewan Order of Merit in 2007; in 2018 the Saskatoon Musicians' Association honoured him with the Kenny Shields Award for contributions to the professional arts.
Professor Emeritus Dr. Robert Calder was awarded the Saskatchewan Order of Merit in 2018. In 2005 he was presented with the university's Distinguished Researcher Award on the strength of his work: most notably, his book Willie: The Life of W. Somerset Maugham (1989) attracted enormous critical acclaim and garnered the Governor-General's Literary Award for Non-Fiction. He was a recipient of the USask Alumni Lifetime Achievement Award in 2022.
The late Professor Emeritus Dr. Len Findlay was awarded a Distinguished Professorship at the University of Saskatchewan in 2012 and was named Fellow of the Royal Society of Canada (RSC) in 2007 on the strength of his distinguished research career.
---
The Canterbury Tales Project, co-led by Dr. Peter Robinson, produced  The Canterbury Tales app. Dr. Robinson was featured in the Arts and Science research celebration in spring 2023.
Dr. Yin Liu's research on medieval manuscripts, including the Ege manuscripts held in the university library, was featured on Thinking: An RSAW Collaboration Collider.
Recent Publications
 

Wisdom of the North: Proverbial Allusion and Patterning in the Icelandic Saga


Richard Harris
Cornell University Library, 2023

Wisdom of the North studies how and for what purposes proverbs were used by the composers of the sagas, thereby demonstrating how awareness of proverbial occurrences in these narratives can enable us to engage in more penetrating literary criticism of these works. The methods have been applied to the reading of other medieval texts, particularly those originating in societies marked by the presence or persistent influence of preliterate culture.


 

 

 

Exile as a Continuum in Joseph Conrad's Fiction: Living in Translation

Ludmilla Voitkovska
Routledge, 2022

English criticism has primarily interpreted Joseph Conrad's fiction from the perspective of the English culture. In turn, Polish criticism has portrayed Conrad as a Pole who happened to write in English. Considering Conrad's transcultural background, neither exclusively English nor an exclusively Polish writer, this volume investigates the essential features of his expatriate writing as a form distinctly different from any writing done within a single culture. Conrad's unique contribution stems from his ability to incorporate the complexity of the exilic condition without discussing it explicitly. Exile as a Continuum establishes Conrad's expatriation archetypes and examines them as they manifest themselves in realistic and symbolic modes, arguing that archetypal features are evident in Conrad's thematic choices, narrative structures, and critical discourses.

seas move away


Joanne Leow
Turnstone Press, 2022


Meditating on exile, loss, diaspora, authoritarian law, and altered ecologies, the poetry in Joanne Leow's collection seas move away spans from the would-be Eden of hyper-planned and surveilled Singapore to an uneasy settling in the Canadian Prairies, seeking answers to the question of what is lost in intensive urban development and the journey across continents. Reflecting on relationships between lovers, parents and children, state and citizen, land and body, seas move away asks what we owe each other across borders and what endures in times of great flux and irreversible ecological change.

The Apothecary's Garden


Jeanette Lynes
Harper Collins Canada, 2022


Victorian Canada: Touring circuses, seances, and a world powered by steam engines. But in Belleville, Ontario, a twenty-eight-year old spinster, Lavender Fitch, barely scrapes by, selling flowers from her garden at the train station, her position in life greatly diminished after the death of her father, the local apothecary.

Then, one day, a glamorous couple step off the train. The lady is a famed spirit medium, Allegra Trout, who has arrived for a public show of her mediumship, accompanied by her handsome but disfigured assistant, Robert. With her striking beauty and otherworldly charms, Allegra casts a spell over Belleville from the moment she arrives.

Lavender has been searching for a secret cache of money and hopes Allegra might be able to contact her dead mother for clues to its hidden location. As the Trouts remain in town, preparing for their Mystical Extravaganza, Robert and Lavender grow close, much to Allegra's disapproval. Will Robert and Lavender's relationship blossom or will it be abandoned when he leaves for the next town? Will Lavender find her mother's gift or be forced from her home and beloved garden? 

The Apothecary's Garden is a magical story about the mysteries of life, the enchantment of flowers, and wonders of love.

Field Requiem

Sheri Benning
Carcanet Press, 2021

Field Requiem bears witness to the violence inherent in the shift to industrialised farming in prairie Canada. Sheri Benning's poems chart the ways in which a way of life collapses, the world of the family farm, even as the speaker suffers, too.

The first poem in the collection, 'Winter Sleep', is a fever dream: the borders between past and present, between the unconscious and the real, break down. The poem reckons with the devastating social and environmental impacts of the agribusiness industry. The long elegy, 'Let Them Rest', takes its cue from the Dies Irae and the Latin liturgy of the Requiem mass to mourn Saskatchewan's many ruined farmsteads and razed communities. Throughout, the poems trace the still luminous contours of love – for family, for the land – in rendering the horrors of loss. The incantatory voice rises from dream into dark vision.

The book also includes lyric poems that give voice to the affective consequences of loss brought on by climate change and factory farming and renew a sense of locality in the teeth of corporate farming practices. Benning has worked with her sister Heather Benning, who constructs large-scale, site specific installations which explore and extend these themes.

The Next Instalment: Serials, Sequels, and Adaptations of Nellie L. McClung, L.M. Montgomery, and Mazo de la Roche

Wendy Roy
Wilfrid Laurier University Press, 2019

What happens next? Early-twentieth-century authors Nellie L. McClung, L. M. Montgomery, and Mazo de la Roche answered that question through the writing and dissemination of further instalments. McClung's Pearlie Watson trilogy (1908–1921), Montgomery's Anne of Green Gables books (1908–1939), and de la Roche's Jalna novels (1927–1960) were read avidly not just as sequels but as serials in popular and literary newspapers and magazines. A number of their books were also adapted to stage, film, and television.

The Next Instalment argues that these three Canadian women writers, all born in the same decade of the late nineteenth century, were influenced by early-twentieth-century publication, marketing, and reading practices to become heavily invested in the cultural phenomenon of the continuing story. Rather than existing as separate cultural productions, their serials, sequels, and adaptations are part of a cultural and material continuum that encourages repeated consumption through development and extension of the original story.

Articulating Bodies: The Narrative Form of Disability and Illness in Victorian Fiction

Kylee-Anne Hingston
Oxford University Press, 2019

Articulating Bodies investigates the contemporaneous developments of Victorian fiction and disability's medicalization by focusing on the intersection between narrative form and body. The book examines texts from across the century, from Frederic Shoberl's 1833 English translation of Victor Hugo's Notre-Dame de Paris to Arthur Conan Doyle's Sherlock Holmes story "The Adventure of the Crooked Man" (1893), covering genres that typically relied upon disabled or diseased characters. By tracing the patterns of focalization and narrative structure across six decades of the nineteenth century and across six genres, Articulating Bodies demonstrates that throughout the Victorian era, authors of fiction used narrative form as well as narrative theme to negotiate how to categorize bodies, both constructing and questioning the boundary dividing normalcy from abnormality. As fiction's form developed from the massive hybrid novels of the early decades of the nineteenth century to the case-study length of fin-de-siècle mysteries, disability became increasingly medicalized, moving from the position of spectacle to specimen.

Proverbia Septentrionalia: Essays on Proverbs in Medieval Scandinavian and English Literature

Yin Liu and Michael Cichon, Editors
ACMRS Publications, 2019

Proverbia Septentrionalia examines the uses of the proverb in the medieval cultures of northern Europe, and in particular how it is employed in works of literature. Proverbs were significant parts of the formulaic framework by which knowledge and wisdom were fixed and transmitted generationally in pre-literate societies. Proverb texts have their own generative structures, which in poems and stories are not merely instructive in themselves, but also resonate with accepted communal wisdom in ways that can help us understand the works in which they occur.

The Palyce of Honour, 2nd Edition

David J. Parkinson, Editor
Gavin Douglas, Author
Medieval Institute Publications, 2018

From MIP: At the end of the fifteenth century, Gavin Douglas devised his ambitious dream vision The Palyce of Honour in part to signal a new scope to Scottish literary culture. While deeply versed in Chaucer's writings, Douglas identified Ovid's Metamorphoses as a particularly timely model in the light of contemporary humanist scholarship. For all its comedy, The Palyce of Honour stands as a reminder to James IV of Scotland that poetry casts a powerful light upon the arts of rule.

Editor David Parkinson relies on new research into the literary culture and history of late fifteenth-century Scotland for this second edition.

The goal of the Middle English Texts Series is to make available to teachers and students texts which occupy an important place in the literary and cultural canon but which have not been readily available in student editions.

The Literary History of Saskatchewan, Vols. 1-3

David Carpenter, Editor
Coteau Books, 2013, 2014, & 2018

From Coteau: Saskatchewan's literary history is both colourful and complex. It is also mature enough to deserve a critical investigation of its roots and origins, its salient features, and its prominent players. This two-volume collection of scholarly essays, conceptualized and compiled by well-known Saskatchewan novelist, essayist and scholar David Carpenter, examines the Saskatchewan literary scene. Volume 1, Beginnings, starts with early Aboriginal storytellers and moves through the decades to the burgeoning 1970s. Volume 2, Progressions, addresses Saskatchewan's literary development since 1970 and provides tributes to some of the major contributors to that development. Volume 3, Advances, shifts its focus to Regina's literary culture and to the coming generation of younger writers, but it continues to examine the best work from Saskatchewan.

The Small Things That End the World

Jeanette Lynes
Coteau Books, 2018

Jeanette Lynes's new novel opens in 1954, the year young Sadie Wilder gets her big break at last – a chance to babysit for the posh Bannister family whose regular babysitter is down with the mumps. Sadie is certain she can deal with any obstacle, but little does she — or anyone else, for that matter — know that on that very night Hurricane Hazel, to this day, one of Canada's worst natural disasters, is about to strike Toronto. Sadie is alone with the two small Bannister children as winds and floodwaters ravage the house. The Small Things That End The World tells the riveting story of that fateful, tragic night, and its aftermath that takes us into the twenty-first century, an era of environmental disasters and the fragile economic lives of many, brought on by globalization. Lynes's novel poses big questions: How do we care for each other? How do we forgive? How do we move from one moment to the next in a precarious world? After catastrophe strikes, how do we keep believing in the forces of good?

Renaissance Texts, Medieval Subjectivities: Rethinking Petrarchan Desire from Wyatt to Shakespeare

Danila Sokolov
Duquesne University Press, 2017

Crosses the traditional medieval/early modern boundary to focus on reading Renaissance texts in light of earlier poetic forms

In a major contribution to the burgeoning area of study that crosses between early modern texts and premodern cultures, Danila Sokolov argues for the necessity of reading the work of English Petrarchan writers in light of earlier medieval forms of poetic subjectivity. By doing just that, this book directly challenges one of the most enduring myths of contemporary criticism and shows that the many innovations associated with the poetry of Petarchism derive from medieval subjectivities that continue to inform modern ideas of selfhood and modernity more generally.

Birth of a Family

Tasha Hubbard
National Film Board of Canada, 2017

Three sisters and a brother, adopted as infants into separate families across North America, meet together for the first time in this deeply moving feature-length documentary by director Tasha Hubbard. Removed from their young Dene mother's care as part of Canada's infamous Sixties Scoop, Betty Ann, Esther, Rosalie and Ben were four of the 20,000 Indigenous children taken from their families between 1955 and 1985, to be either adopted into white families or to live in foster care. As the four siblings piece together their shared history, their connection deepens, bringing laughter with it, and their family begins to take shape.

A Hero for the Americas: The Legend of Gonzalo Guerrero

Robert Calder
University of Regina Press, 2017

A group of shipwrecked Spaniards washed onto the coast of the Yucatán Peninsula in 1512, leading to first contact between the Spanish and the Maya. Two men survived the ordeal: Jerónimo de Aguilar, who became a translator for Hernán Cortés in his conquest of the Aztecs, and Gonzalo Guerrero, who, as legend has it, embraced the Mayan way of life and skillfully led the opposition to the Spanish take-over of the Yucatán. University of Regina Press, 2017.

Reviled in 16th-century Spain as an apostate and a traitor, Guerrero is today remembered all over the Yucatán with statues and images, and as the symbolic father of millions of Mexican mestizos.But like Robin Hood and King Arthur, Guerrero's story has become embellished by legend and myth. The product of fifteen years of research by a Governor General's Award winner, A Hero for the Americas is the first comprehensive investigation of this controversial figure.

The Gold

David Carpenter
Coteau Books, 2017

As Joseph Burbidge comes to discover, finding gold in Canada's North is less than half the battle. 

Joe is blessed with resolve and with good partners to share the load. Stinky Riley is a wrangler and bush pilot who is Joe's first mentor in prospecting. Isidore Chartrand is a hunter and trapper who accompanies Joe on his northernmost odyssey, and more than once, saves Joe's life. Joe has to fight to protect his claim, and this conflict sets in motion a moral dilemma that will dog him for the rest of his life.

On the long trail from high adventure and romance to atonement, readers will meet some delightful, complex, and sometimes malicious characters. Carpenter's latest novel is a quest for more than one kind of gold.

The Meanings of J. Robert Oppenheimer

Lindsey Michael Banco
University of Iowa Press, 2016

From U of Iowa Press: He called the first atomic bomb "technically sweet," yet as he watched its brilliant light explode over the New Mexico desert in 1945 in advance of the black horrors of Hiroshima and Nagasaki, he also thought of the line from the Hindu epic The Bhagavad Gita: "I am become Death, the destroyer of worlds." Physicist J. Robert Oppenheimer, the scientific director of the Manhattan Project, the single most recognizable face of the atomic bomb, and a man whose name has become almost synonymous with Cold War American nuclear science, was and still is a conflicted, controversial figure who has come to represent an equally ambivalent technology. In the decades since the successful detonation of the world's first atomic bomb under his supervision, Oppenheimer has been portrayed as an emotionless and soulless man of science, an almost mystical Byronic visionary, a popular celebrity, an incarnation of the horrors of nuclear warfare, the embodiment of the American dream, and a Communist threat to the American way of life. In turn, he has been used to represent abstract ideas such as patriotism, ingenuity, intelligence, masculinity, and even science itself.

 

Following the seventieth anniversary of the Manhattan Project, The Meanings of J. Robert Oppenheimer examines how he has been represented over the past several decades in biographies, histories, fiction, comics, photographs, film, television, documentaries, theater, and museums. Lindsey Michael Banco gathers an unprecedented group of cultural texts and seeks to understand the multiple meanings Oppenheimer has held in American popular culture since 1945. He traces the ways these representations of Oppenheimer have influenced public understanding of the atomic bomb, technology, physics, the figure of the scientist, the role of science in war, and even what it means to pursue knowledge of the world around us. Questioning and unpacking both how and why Oppenheimer is depicted as he is across time and genre, this book is broad in scope, profound in detail, and offers unique insights into the rise of nuclear culture and how we think about the relationship between history, imagination, science, and nuclear weapons today.

The Season's Vagrant Light: New and Selected Poems

Sheri Benning
Carcanet Press, 2015

This book marks the UK début of Canadian poet Sheri Benning, featuring new poems alongside work previously published in Canada. Benning's early work draws on her strongly felt connection to her native landscape, rural Saskatchewan. In poems that couple sinew and roots, blood and sap, skin and stone, Benning explores an ecology of affiliation between humans and the natural world. The poems are also alive to the quiet intimacies between father and daughter, mother and child, between siblings and between lovers. Benning's later work travels further afield – to Russia, New Mexico, Scotland – but always the physical landscape is entwined with memory, the landscapes of the mind.

Bedlam Cowslip

Jeanette Lynes
Wolsak and Wynn, 2015

Winner of the 2016 Saskatchewan Arts Board Poetry Award 

In this new collection, Jeanette Lynes turns her attention to the life and work of John Clare (1793–1864), the renowned poet of the countryside and one of England's greatest working-class bards. In these poems, the Romantic world of Clare – strewn with wildflowers and dizzy with birdsong – is visited by a new, postmodern voice, and the conversation that ensues is both profound and dazzling. Painstakingly researched and deftly crafted, these poems share Clare's loves, ambitions, rages and failures. 

Where the Nights Are Twice as Long: Love Letters of Canadian Poets

Jeanette Lynes and David Eso
Goose Lane, 2015


David Eso and Jeanette Lynes collect letters and epistolary poems from more than 120 Canadian poets, including Pauline Johnson, Malcolm Lowry, Louis Riel, Alden Nowlan, Anne Szumigalski , Leonard Cohen, John Barton, and Di Brandt, and many others, encompassing the breadth of this country's English literary history.

Presented in order not of the chronology of composition, but according to the poets' ages at the time of writing, the poems in the book comprise a single lifeline. The reader follows an amalgam of the Poet from the passionate intensity of youth, through the regrets and satisfactions of adulthood and middle age, and into the reflective wisdom of old age.

The Education of Augie Merasty

Joseph Auguste Merasty with David Carpenter
University of Regina Press, 2015


Named the fourth most important "Book of the Year" by the National Post in 2015 and voted "One Book/One Province" in Saskatchewan for 2017, The Education of Augie Merasty was featured on the front page of The Globe and Mail to become a national bestseller. 

A courageous and intimate memoir, The Education of Augie Merasty is the story of a child who faced the dark heart of humanity, let loose by the cruel policies of a bigoted nation. 

A retired fisherman and trapper who sometimes lived rough on the streets, Augie Merasty was one of an estimated 150,000 First Nations, Inuit, and Metis children who were taken from their families and sent to government-funded, church-run schools, where they were subjected to a policy of aggressive assimilation. 

As Augie recounts, these schools did more than attempt to mould children in the ways of white society. They were taught to be ashamed of their heritage and, as he experienced, often suffered physical and sexual abuse. 

But even as he looks back on this painful part of his childhood, Merasty's sense of humour and warm voice shine through.
To view older research publications, check our archives below.