Join us August 22-24th, 2022
ISAP Summer Start 2022 will offer an immersive orientation for Indigenous students new to the College of Arts and Science hosted at our USask Saskatoon Campus. Summer Start is facilitated by the ISAP Program Staff, Peer Leaders, and instructors and program coordinators from diverse academic Departments and service groups.
Ready, Set… Go!
Summer Start includes three days of workshops, activities, and experiences designed to introduce you to styles of teaching and assessment used across our academic programs. All of our sessions are led by faculty, lab instructors, teaching assistants, and campus friends. This is a great chance to get to know faculty and staff!
Build Your Toolkit
ISAP Summer Start will introduce you to USask resources, learning platforms, and community networks that you can "make your own" during your post-secondary learning journey. We'll meet the Trish Monture Centre staff and Academic Advising team, and spend time in the classrooms and laboratory spaces where you'll be starting your fall term classes.  
Sessions hosted by the USask Library Learning Hub and ISAP Peer Mentors will focus on skills and strategies to succeed in your classes. For example, which note-taking strategies are best for which courses? How do you ask for help? What are exams like? What kinds of learning tech are recommended for your courses?
Your USask, your City!
ISAP Summer Start is a great way to meet other students who will be in your fall term classes, ahead of fall term! We'll include lots of opportunities for networking, team learning challenges, and social breaks.
Our "Fall Term" BINGO card will give you a chance to win prizes, while completing new student "must-do's" with help from the ISAP team. We'll tour campus venues, and students new to Saskatoon (or new to Saskatoon Transit) can opt-in to am adventure themed city bus tour.
Celebrating 10 years of ISAP
Did you know that 2022-23 is ISAP's 10th year of supporting Indigenous Student Success in the College of Arts and Science? We're celebrating with a friends and family Celebration BBQ to wrap up Summer Start: Join us 4-6pm Wednesday August 24th in the Arts Thorvaldson Greenspace.
Keynote Lecture
Each year, ISAP Peer Mentors invite a leading faculty member to offer a Keynote lecture on a topic of special interest on the second day of Summer Start. This year we are excited to host Dr. Kathy Walker, Faculty Member in Political Studies and Lead of the Certificate in Indigenous Governance and Politics, presenting "sihkos or weasel teaches us how to research"
Tuesday, August 23rd, 3:00-4:00 PM Gordon Oakes Red Bear Student Centre
Past speakers:
2021: Dr. Benjamin Hoy, Department of History: Treaty Lines and the 49th Parallel
2020: Dr. Simon Lambert, Department of Indigenous Studies: Indigenous Communities' Crisis Response, Practice and Policy
2019: Dr. Holly Graham, College of Nursing, Indigenous Research Chair in Nursing: Indigenous Perspectives in Community Health
What students say about ISAP Summer Start
| | | | |
| --- | --- | --- | --- |
| "Honestly, I loved it all. I can't wait to start school." | "Being at the university helped make me feel more comfortable." | "I am now no longer overwhelmed by the word chemistry." | "I really enjoyed all the tours and how we were introduced to all the help we can get on campus—and where to get it." |
| | | | |
Partners
 ISAP Summer Start is offered by the College of Arts and Science in partnership with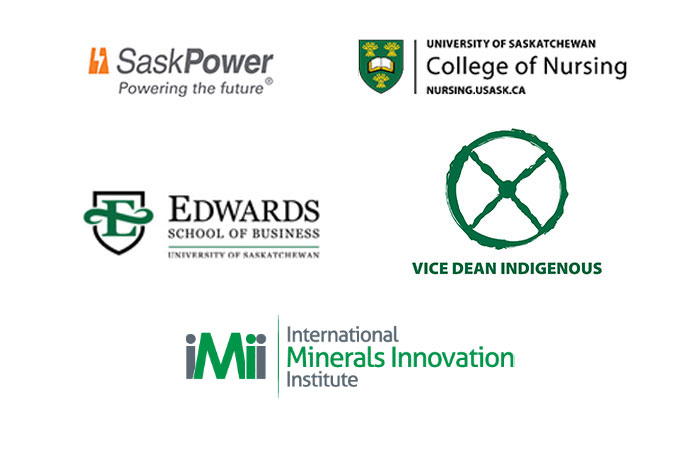 Questions about ISAP Summer Start?