In memory of Professor Emeritus David Kaplan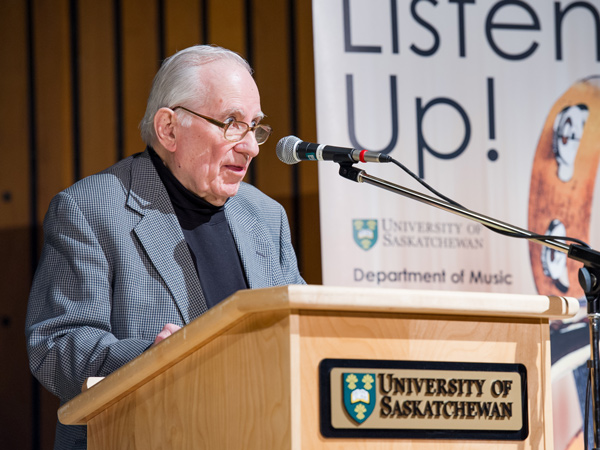 The College of Arts & Science mourns the passing of Professor Emeritus David Kaplan, one of the most influential and passionate cultural leaders of our university, city and province.
Dr. Kaplan spent nearly 40 years teaching in the Department of Music, during which time he inspired and helped launch the careers of countless students. While serving as head of the department between 1964 and 1982, he introduced many new programs, such as bachelors' degrees in music and music education, and several new graduate degrees. He played a pivotal role in shaping a department with which almost every music teacher in this province has had a connection.
Always a visionary, Dr. Kaplan believed that music forged meaningful international connections, and former students from abroad, moved by his belief, have remarked that they owed their lives to him for "offering us scholarships, teaching us with patience, caring for our life in a foreign country and showing us the true love of a great Canadian teacher." Dr. Kaplan continued to interact with former students on a regular basis, many of whose lives and future successes were shaped by his encouragement, enthusiasm and guidance.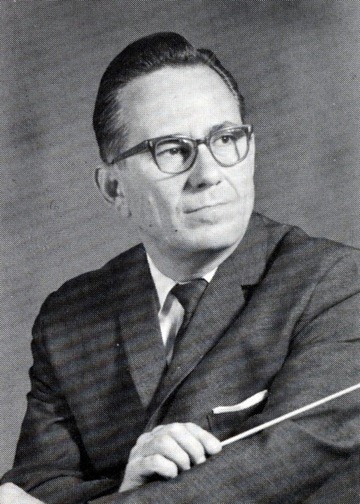 Dr. Kaplan shared his expertise with the Saskatoon Symphony Orchestra as conductor and music director and gave highly engaging pre-concert talks. His passion, energy and unstoppable humour enriched lives that might not have otherwise been touched by the value and beauty of music in everyday life. He was a prolific composer in many styles, and his compositions and performances have been enjoyed by thousands over his many years of artistic activity.
A member of numerous cultural boards and organizations across the province, Dr. Kaplan was devoted to community service. For this lifetime of work he received the Saskatchewan Order of Merit, the Order of Canada, Saskatoon Citizen of the Year, the Queen's Jubilee Gold Medal, the Saskatchewan Centennial Medal and the Cornerstone of the Community Award. The last recognized him in his 90th year as a vital part of Saskatchewan's cultural fabric, without whom the province would be a lesser place. The same can be said for his citizenship within the university and the College of Arts & Science, which owe him an eternal debt of gratitude.
A funeral for Dr. Kaplan will take place Wednesday, April 8 at 2 pm at Congregation Agudas Israel Synagogue, 715 McKinnon Avenue.
See also: