Woman of Distinction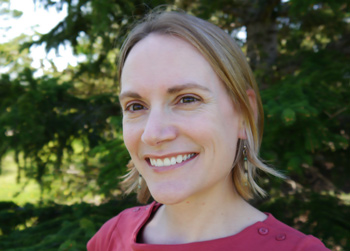 Sandra Bonny, coordinator of the Division of Science's Science Ambassador Program, was recognized as one of Saskatoon's Women of Distinction at an awards ceremony on May 29.
Bonny was chosen for the Science, Technology and Research Award at the YWCA's 2014 Women of Distinction Awards event at TCU Place.
An Earth scientist and award-nominated writer of fiction and non-fiction, Bonny says the work she is most proud of involves the promotion of scientific literacy. As coordinator of the Science Ambassador Program, she helps deliver science enrichment programming to remote Aboriginal community schools. As project developer on the Saskatchewan Cradleboard Initiative, she spearheaded the implementation of the program's cross-cultural STEM educational resources into Saskatchewan schools.
Bonny has also been personally involved as a mentor to children and directly responsible for the creation of science outreach content. "Only a poet and artist can communicate science so well," reads the letter of nomination submitted to the YWCA.
As a leader, wrote her nominators within the College of Arts & Science, Bonny "works tirelessly, yet quietly with great humility and even greater determination."
Bonny says she loves sharing science and is "inspired by the courage and forward ambition of Saskatchewan's youth."
"I am very optimistic that we can make a better, stronger kind of science in this province to share with the world," she writes in a statement submitted to the YWCA.