About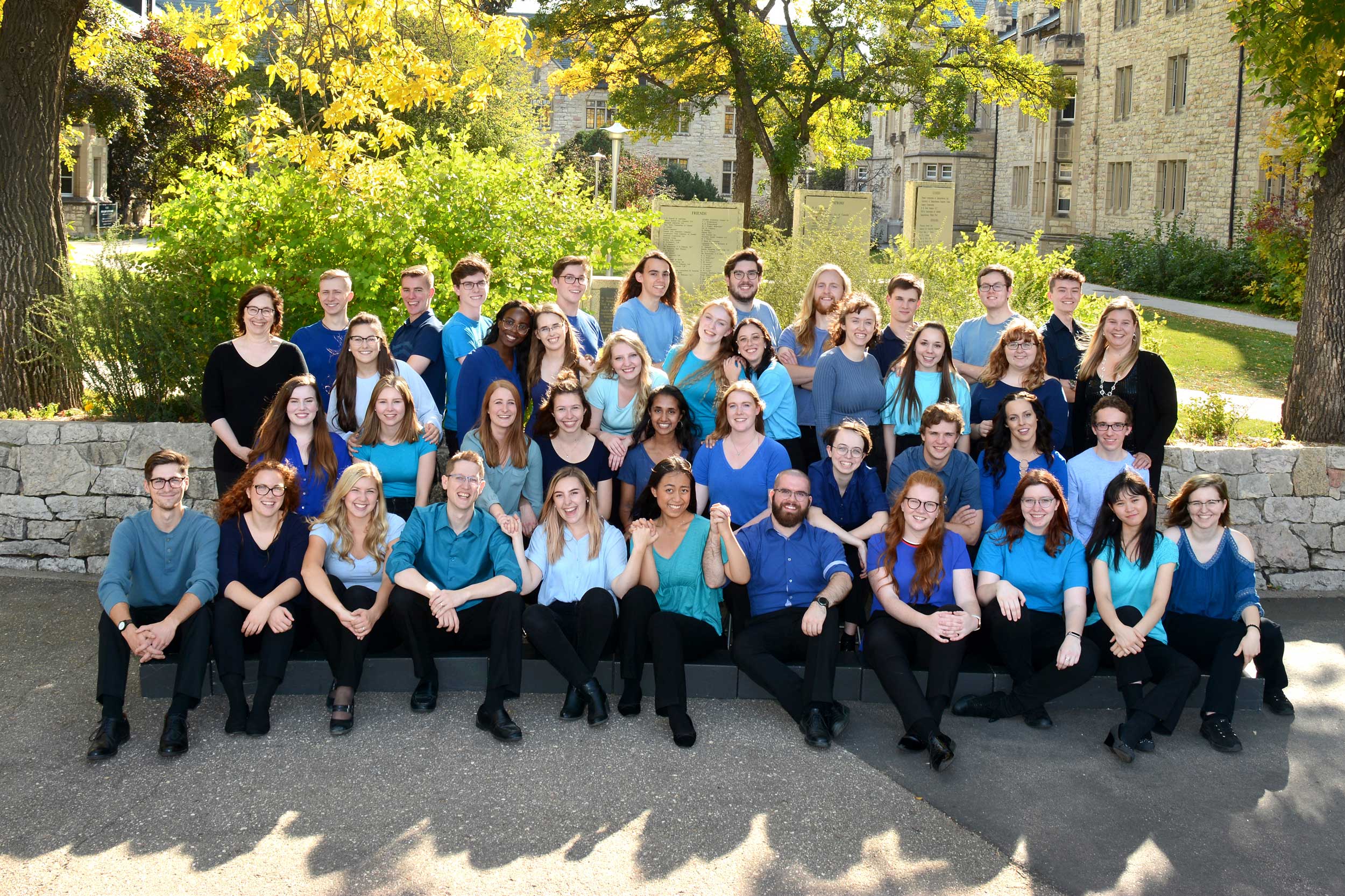 The Greystone Singers, conducted by Dr. Jennifer Lang and accompanied by Deborah Buck, is a mixed-voice choir open by audition to all University of Saskatchewan students from all Departments and Colleges who love singing and enjoy learning challenging and varied repertoire.
This ensemble places a high value on collaborating with musicians near and far, cherishing the connections we have made with other ensembles and choral conductors. We celebrate Canadian composers and the commissioning of new and challenging repertoire from local, national, and international composers. Since 1958, when the choir was first organized, thousands of young adults have sung with this award-winning ensemble.
Rehearsing twice a week on Tuesday and Thursday from 2:30-3:50 pm in Quance Theatre, the music ranges from traditional and classical to sacred and secular, in a variety of languages and styles. This past season we were fortunate to perform all of our scheduled concerts, including the Brahms' Requiem in collaboration with the Saskatoon Symphony Orchestra and Aurora Voce.  This year we expect to celebrate the return of choral performances on an even larger scale with exciting events planned for this ensemble.  As is our tradition, each term the choir partners with the University Chorus for a choral collaboration concert at Knox United Church.  This season our concert dates are scheduled for November 27, 2022 and March 26, 2023.   In addition, we hold a retreat once each term at the beautiful Queen's House Retreat & Renewal Centre where an intensive experience of singing and socializing set the tone for an enjoyable and rewarding semester.
Our special projects this year also include our annual Choral Collaboration with the Saskatoon Symphony Orchestra and Aurora Voce to perform Nordic Light on February 25 at TCU Place; a mini-SK tour with the University Jazz Ensemble; and a special commission project with Canadian composer Andrew Balfour. 
Highlights of the Greystone Singers' performances include singing with the Saskatoon Symphony Orchestra (SSO) and Aurora Voce in Brahms' Requiem (2022) and Rebecca Dale's Materna Requiem (2020) and Mozart's Requiem (2019); the SSO and the  Canadian Chamber Choir in The Armed Man (2018); the SSO and University Chorus in The Golden Harvest (2017); the Saskatoon Chamber Singers in a Double Treat (2017); the SSO and University Chorus in Beethoven's Symphony No. 9 (2016); The Saskatoon Jazz Orchestra, Dee Daniels and Fred Stride in Duke Ellington's Sacred Concert at the Saskatchewan Jazz Festival (2016).
If you are interested in auditioning for the Greystone Singers please visit our website for more information: https://artsandscience.usask.ca/music/ensembles/greystone.php#About
Upcoming Concerts
Elaine Hagenberg's Illuminare: Conducted by Dr. Jennifer Lang
New York City Choral Tour: Carnegie Hall
May 29 - June 3rd, 2024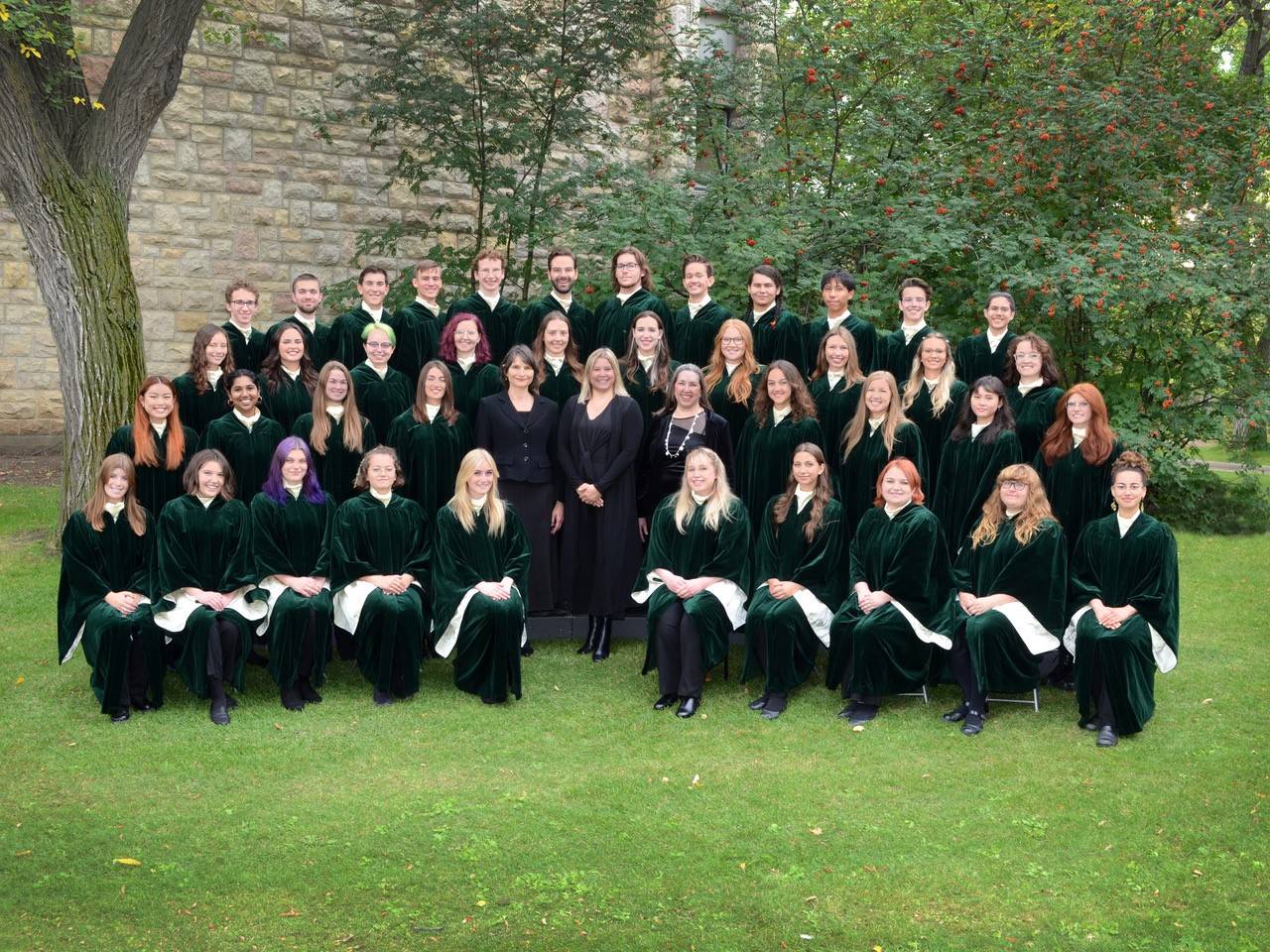 Greystone Singers and its Alumni Choir, Aurora Voce, have been invited with their Artistic Director, Dr. Jennifer Lang, to embark on an exclusive musical journey to perform at Carnegie Hall.  This invitation promises to be an unforgettable five-day residency filled with extraordinary performances, professional development, and unparalleled experiences. 
Please email jennifer.lang@usask.ca for information on participating or supporting the trip.
Hope Lingers On: Spring 2021 Video Gallery
Greystone Singers Sing On!
Auditions
Audition Information 2023/2024
Thank you for your interest in auditioning for the Greystone Singers. Please out of the following forms as applicable to you.
1) For incoming Greystone Singers who do need to audition:  https://forms.gle/nnL5edjLNGGgsHs58
2) For those singers already in Greystones (no need to audition):  https://forms.gle/SZvoHd8U5FeinzSh9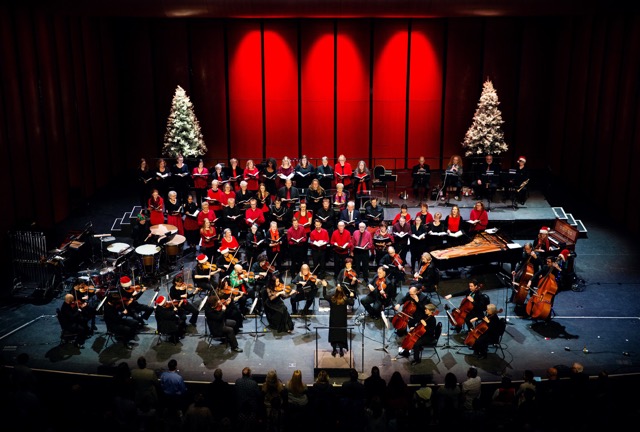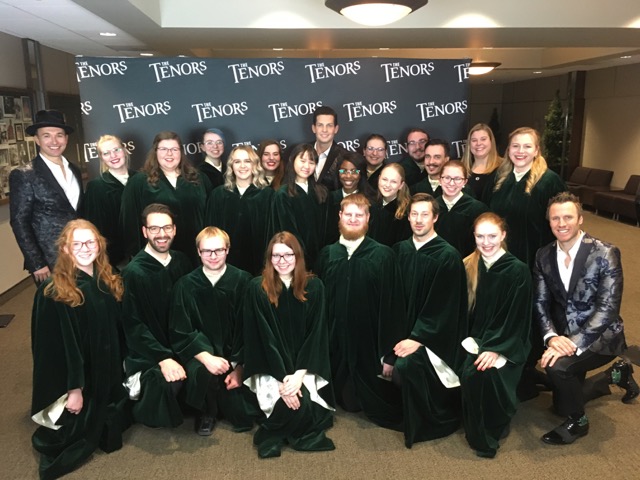 Canada 150 / 110th USask Anniversary Commission Project
Scenes of Plains Peoples
Scenes of a Prairie Peoples is a piece commissioned by the University of Saskatchewan in 2017 to commemorate Canada's sesquicentennial, and the 110th Anniversary of the University of Saskatchewan. This 3-movement piece is a celebration of the land, and, of the different peoples that have inhabited it.