Schedule of Events
2018 - 2019
Oct. 19 - Play it Forward (7:30, Quance Theatre and Education Lounge)
Nov. 2-3 - uSing uSask choral festival
Nov. 22 - Queen's House of Retreat Gala
Nov. 25 –A Time for Singing– 3pm at Knox United Church
Dec. 6 - Singing with The Tenors - TCU Place 8 pm
Dec. 8 - 12 Days of Christmas - SSO - TCU Place 7:30 pm
Jan. 26 - Greystones Retreat 10-6 - Queen's House of Retreat
Feb 7 - Workshop with Kokopelli
Mar 23 - SSO choral concert Mozart Requiem
Mar 31 - U of S Choral Concert 3 pm at Knox United Church
---
"Being part of the Greystone Singers for my undergraduate degree is one of my most treasured experiences. The choir was the perfect creative escape from my studies, and singing continues to be a powerfully effective outlet. My leadership experiences through the choir helped me develop teamwork and communication skills that have been invaluable in my continuing academic career as a first year medical student. This choir was formative for me in many ways, and it holds a special place in my heart."
- Daisy Ko, 2018
---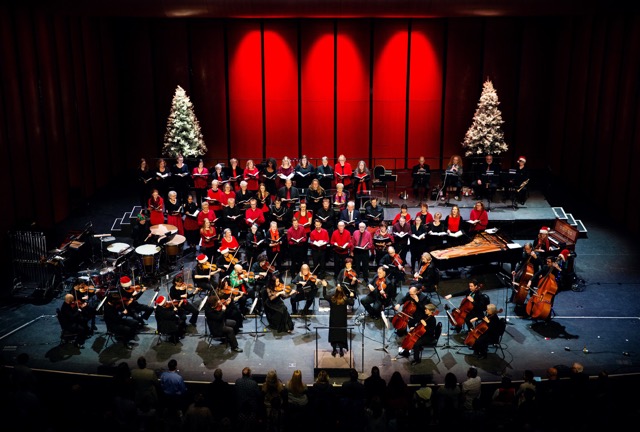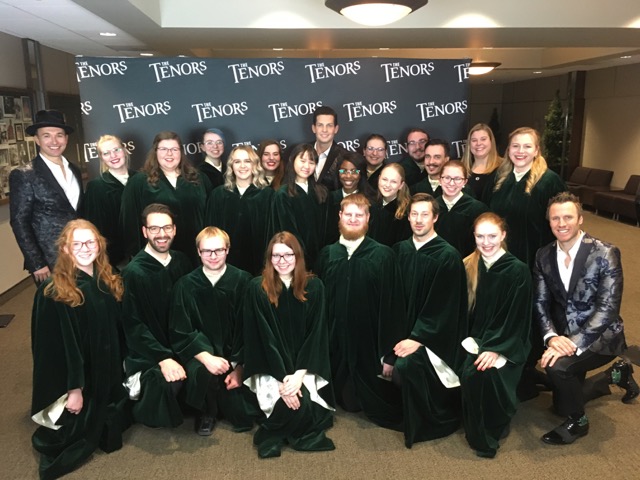 About
The Greystone Singers, conducted by Dr. Jennifer Lang, is a mixed-voice choir open by audition to all University of Saskatchewan students who love singing and enjoy learning challenging and varied repertoire. Rehearsing twice a week, the music ranges from traditional and classical to sacred and secular, in a variety of languages and styles. This ensemble places a high value on collaborating with musicians near and far, valuing the connections we have made with other ensembles and choral conductors. Most recently the Greystone Singers have performed with the Saskatoon Symphony Orchestra and Canadian Chamber Choir in The Armed Man (2018); the SSO and University Chorus in The Golden Harvest (2017); the Saskatoon Chamber Singers in a Double Treat (2017); the SSO and University Chorus in Beethoven's Symphony No. 9 (2016); The Saskatoon Jazz Orchestra, Dee Daniels and Fred Stride in Duke Ellington's Sacred Concert at the Saskatchewan Jazz Festival (2016). We celebrate Canadian composers and the commissioning of new and challenging repertoire from local, national, and international composers. Since 1958, when the choir was first organized, thousands of young men and women have sung with this award-winning ensemble. In 2013, under the leadership of retired conductor, Dr. Gerald Langner, the choir was awarded first prize in the Mixed-Voice Collegiate Choirs category of the biennial Choral Canada-CBC National Choral Competition for Amateur Choirs.
flickr embed
.
Auditions
2018-19
Auditions for 2018-19 will be held Friday, August 31, Tuesday September 4 & Wednesday, September 5 during the first week of classes.
The fifteen-minute audition consists of exercises to assess vocal range, aural skills, sight-singing skills.
Please prepare your choice of an excerpt of a song (unaccompanied) that best demonstrates your range and musicality.
uSing uSask Chorus Festival
uSing uSask is a non-competitive festival designed to celebrate the successes of choirs and inspire them with feedback to challenge them to greater musical heights. All choirs at every age and stage of development are welcome. 
Friday November 2nd and Saturday November 3, 2018
Featuring clinician Dr. Janet Brenneman, Canadian Mennonite University in Manitoba