Departmental Update
Click here to explore the extraordinary life of USASK Professor Emerita, Dr. Isabelle Mills.
All students involved in Dept of Music activities must be doubly vaccinated at term start up: As you are well aware offering in-person classes this Fall requires some special attention by us all, to keep everyone as safe as possible, in relation to the Covid-19 global pandemic. The UofS has released a university-wide policy stating that all students must have received at least one dose of one Health Canada approved Covid vaccine at the start of the Fall term. Attached is University of Saskatchewan President Stoicheff's related open letter. Please read it carefully.
Because many aspects of what we do in our music department however requires students to at times go maskless (e.g. certain ensemble rehearsals, certain applied lessons and selected classroom classes), we have aligned our departmental mask/maskless policy with how Huskies Athletics have approached their work. As such the Department of Music is requiring all B.Mus., M.A. (Music), M.Mus., B.A. (Music) and M.Mus.Ed. students, plus all music faculty, music sessionals, and music staff, be doubly vaccinated at the start of the Fall term. We are proceeding with this department-specific vaccination policy, rather than waiting for the mid October second vaccination university-wide deadline, to keep us all as safe as possible given the nature of our work. Additionally, those non music majors who are participating in our departmental ensembles and music classroom classes too must be doubly vaccinated at the start of the Fall term, in order to participate in these in-person music activities.
Your ensemble directors and classroom instructors are all aware of this and they will be announcing this double vaccination policy on the first day of their respective rehearsals/classes. This is to ensure that everyone has a clear and consistent understanding of our department-specific vaccination policy.
If for whatever reason you are not double vaccinated at the start of the term please feel free to reach out to your respective music instructors, in each of your music classes, ensembles, and/or applied lesson courses, stating that you are requesting to attend their rehearsal/class virtually (short term). This is so that we can do our best to accommodate you in a class-by-class and course-by-course way, in the short term, until such time that you are able to attend rehearsal/class in person.  For example if you received your second dose of a Health Canada approved Covid vaccination just 1 week ago, you could request to take your first week of applied lessons virtually, thereby giving yourself time for your vaccination to build maximum effectiveness while still attending this class. Different classes may have different short term solutions for different students which is why we are asking you to notify each of your instructors directly, if you wish to attend their class virtually.
Please note that we are not asking you to divulge to your instructor or the department, if you have been vaccinated or not.
Again please refer to the attached President Stoicheff letter which references university-wide rules for non vaccinated people wishing to come onto the UofS campus.
Further to the point of potentially attending music classes and ensemble rehearsals virtually, please note that no Dept. of Music instructor is required to offer virtual accommodations for said activities (i.e activities that have been scheduled to be offered in person); our music faculty and sessionals are not required to accommodate virtual learning requests for scheduled in-person activities. That said we will do our very best for certain to accommodate as many short term virtual learning requests as we can, at the start of this term specifically, due to this extra double vaccine requirement, which we realize is specific to our department.
We will go over a lot of related information in our two group meetings this week on Sept 1 and Sept. 3, 2021. Hopefully we will be able to answer a lot of your related questions within these 2 orientation sessions. That said if you have any covid-related questions or concerns, specifically about our Music Department-specific 2 vaccination policy, please feel free to reach out at
dean.mcneill@usask.ca
or 306-966-6169. 
We are looking forward greatly to having you in our department this Fall.
Thank you and very best wishes,
Dean McNeill 
Department of Music
We acknowledge that we are on Treaty 6 territory and the Homeland of the Métis.
Welcome to the Department of Music, one of the oldest in Western Canada and in one of the most beautiful campus settings across the nation. With a present complement of nine full-time faculty members and twenty-two sessional instructors, the Department of Music offers a B.Mus. (Honours Performance and Individualized streams, as well as Music Education with Honours), a B.A. (Major in Music), as well as the M.Mus. and M.A. degrees in close affiliation with three Colleges: Arts and Science, Education, and Graduate Studies and Research. It has an established record of national and international interdisciplinary activities including a number of academic pursuits, performing ensembles, and a variety of outreach and engagement activities. Its faculty, students, and ensembles have been recognized nationally and internationally. 
2022 Scholarship Ceremony
The Department of Music is excited to share its 2021-22 Scholarship Ceremony with you in an inaugural video format!
New Degree Programs
The University of Saskatchewan Department of Music is pleased to announce a new graduate degree entitled Master of Music in Music Education and a new M.Mus. Performance degree in Conducting.
More details can be found here on the Graduate Students page.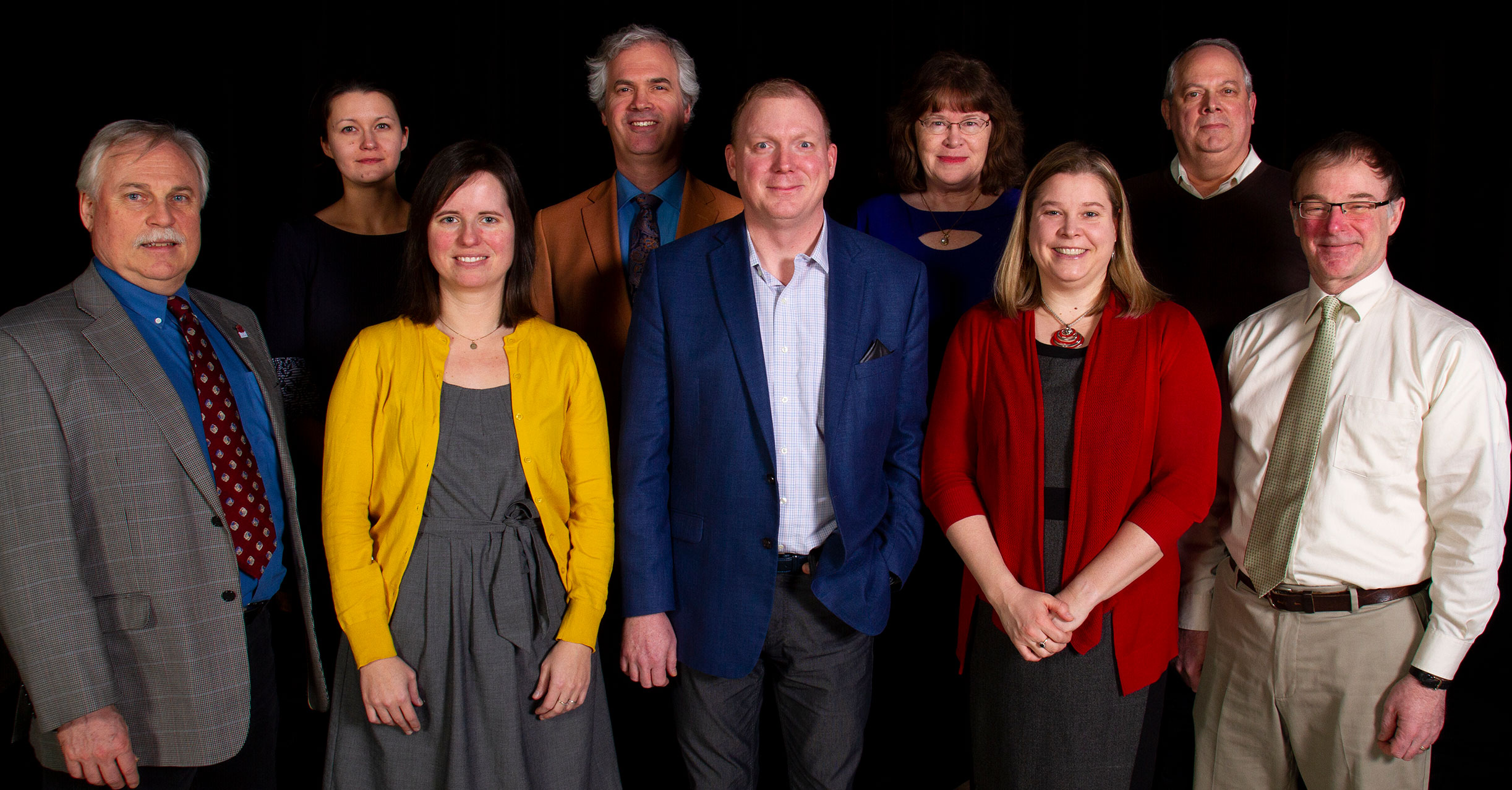 Prospective students, please  click here for audition information!