Departmental Update: July 12, 2020,
USask Department of Music Ensemble, Applied Lesson and Classroom Instruction Considerations.
These are unusual times as we collectively move through the CoVid-19 global pandemic as a community. Like most other in-person activities at the USask the overall operation of our department will likely be impacted to some degree by CoVid-19 this coming fall. That said the Department of Music is working hard to create the best experiential learning opportunities possible for our students, in all of our ensembles, applied lesson studios, and, in all our lecture & seminar courses. In fact we are excited about innovative and creative possibilities that we are exploring that may in fact   augment  the experiential learning opportunities for our students within our ensembles, applied studios and classrooms.
The USask Department of Music Ensembles   will be  offering all our regular ensemble activities, applied lessons, and, lectures & seminar courses in the fall of 2020.
These ensemble offerings include our Wind Orchestra, Greystone Singers, Music Theatre, Concert Band, University Chorus, Jazz Ensemble, and Chamber Ensemble.
The health and safety of our students, sessionals, staff, and faculty remain our top priority. As such many of our departmental offerings may be held in a remote learning modality. We will know more about this as the summer progresses.
The Department of Music will post more updates on our web site over the summer. We will also send a series of update emails to all members of our departmental community over the summer.
Frequently Asked Questions:
Will all Department of Music ensembles, applied lessons, and music lecture & seminar courses be offered in the fall of 2020

YES


Can I still participate in ensembles if I am a non-music major?

YES


Can I still get credit for participating in ensembles?

YES


Do I stilneed to audition for Wind Orchestra, Greystone Singers, Music Theatre and Jazz Ensemble?

YES


Will ensembles be offered remotely, in person, or through some sort of high bred modality?

We do not know the answer to this question yet. We are working on it. Either way we will be offering all our ensembles and classes this fall.


How do I get into these ensembles?

Visit each ensemble www page for more information. We are currently updating these web pages.


What if the USask moves from remote learning to in person learning modality within the semester next fall and (A) I don't live in Saskatoon, and/or (B) I don't want to make the transition to in person learning (e.g. complicated family health reasons)?

These are unusual times which require creative solutions. Your ensemble director and/or applied teacher and/or classroom instructor would work with you were this unlikely scenario to present itself, in order to find a solution for you. For now the short answer is this….Students who wish to remain in remote learning modality for the fall 2020 semester will be accommodated (and thus not academically penalized) for doing so.


Will ensembles perform public concerts with in the fall 2020 semester?

We do not know the answer to this question yet. We are working on it.


(B.Mus. & M.Mus. majors only) How will things like FARLS attendance, recital attendance, concert attendance, and, participating (performing) in concerts and recitals work if we are still in a remote learning modality?

Great questions. We are still working on a logical and thoughtful answer to this question. We will have this figured out by September 1, 2020.
Please send further questions to Department Head Dean McNeill
music.depthead@usask.ca.
Department of Music
We acknowledge that we are on Treaty 6 territory and the Homeland of the Métis.
Welcome to the Department of Music, one of the oldest in Western Canada and in one of the most beautiful campus settings across the nation. With a present complement of nine full-time faculty members and twenty-two sessional instructors, the Department of Music offers a B.Mus. (Honours Performance and Individualized streams, as well as Music Education with Honours), a B.A. (Major in Music), as well as the M.Mus. and M.A. degrees in close affiliation with three Colleges: Arts and Science, Education, and Graduate Studies and Research. It has an established record of national and international interdisciplinary activities including a number of academic pursuits, performing ensembles, and a variety of outreach and engagement activities.  Its faculty, students, and ensembles have been recognized nationally and internationally.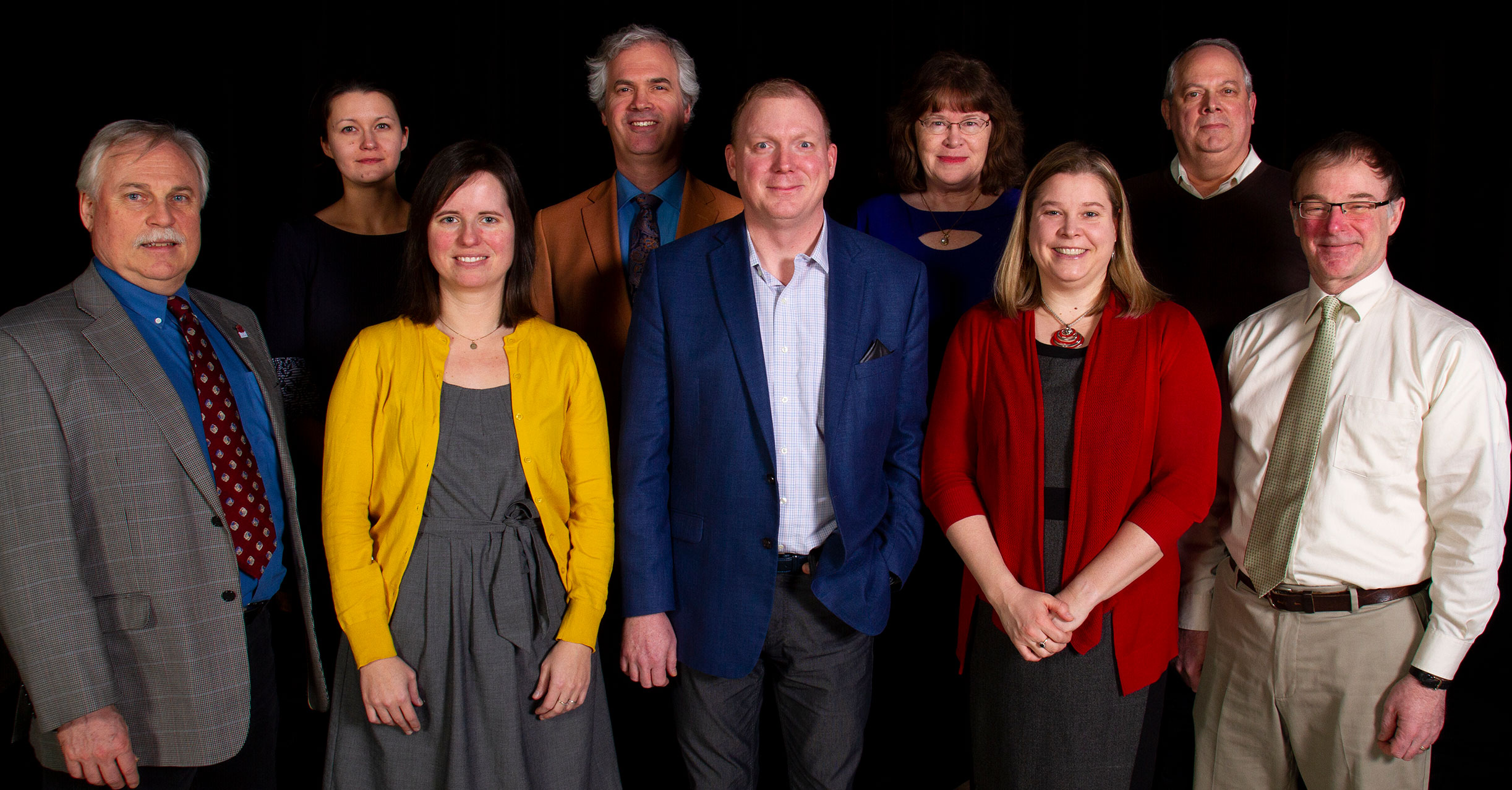 Prospective students, please  click here for audition information!