Chemistry Weekly Seminar - Chintamani Thapa
Posted on 2018-01-09 in Events
Feb 2, 2018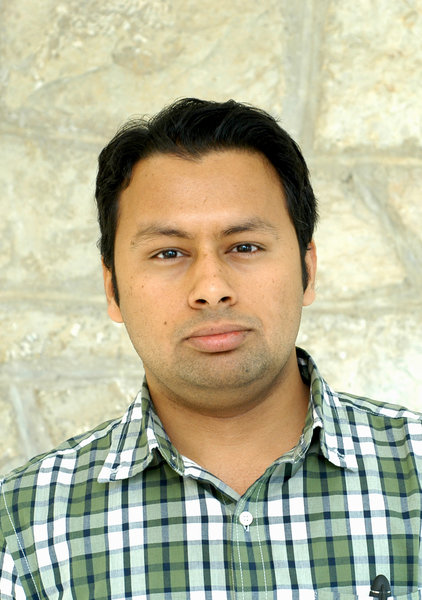 Title: METABOLISM OF PHYTOALEXINS BY COLLETOTRICHUM SPECIES AND
PHYTOTOXINS OF COLLETOTRICHUM HIGGINSIANUM
To defend against pathogens, plants possess numerous pathways, some of which include the biosynthesis
of antifungal defense metabolites known as phytoalexins. Strategies used by fungal pathogens to
overcome plant defenses involve the transformation of phytoalexins into non-toxic metabolites and the
production of phytotoxins. Colletotrichum sps. causes anthracnose disease amounting to significant yield
losses in a variety of crops. Several phytotoxins have been reported from the members of this genus,
however, to date, no phytotoxins have been reported from C. higginsianum, a pathogen of Chinese
cabbage and Arabidopsis thaliana.

In this work, the metabolism of three important cruciferous phytoalexins, camalexin (1), rapalexin A (2)
and brassinin (3) by three different Colletotrichum species, together with phytotoxin production by C.
higginsianum was investigated.

Results of this investigation identified new pathways for the detoxification of camalexin (1) and rapalexin
A (2) by Colletotrichum sps., while multiple undetermined products were obtained in the transformation
of brassinin (3). In addition, it was found that extracts of fungal cultures of C. higginsianum displayed
strong phytotoxic activity on leaves of Chinese cabbage. To determine the metabolites responsible for this
activity, large scale fungal cultures and numerous chromatographic separations of culture extracts lead to
the isolation and characterization of fungal metabolites whose phytotoxic activities will be reported.
Altogether these results suggest that the chemical interaction of Colletotrichum sps. with phytoalexins
involve different metabolic enzymes.