Chemistry Special Seminar
Posted on 2017-11-16 in Events
Nov 20, 2017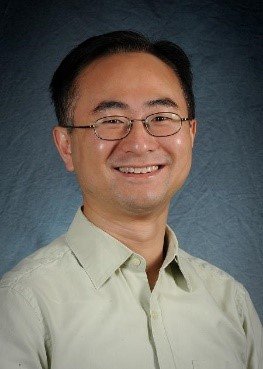 Title: The Curious Case of Fluorination of Conjugated Polymers for Solar Cells
Conjugated polymers with fluorine substitutions have shown significantly improved device performance than their non-fluorinated counterparts.1 Though significant advances on the fundamental understanding of the effect of fluorination have been achieved,2 there still remain questions to be answered.
In this talk, we will try to summarize the recent understanding on the effect of fluorination on conjugated polymers. A few newly synthesized fluorinated polymers will be discussed in detail to shed more light on understanding this peculiar effect of fluorination.3,4
References:
S.C. Price, A.C. Stuart, L. Yang, H. Zhou, and W. You. J. Am. Chem. Soc. 2011, 133, 4625-4631.
W. Li, S. Albrecht, L. Yang, S. Roland, J.R. Tumbleston, T. McAfee, L. Yan, M.A. Kelly, H. Ade, D. Neher, and W. You. J. Am. Chem. Soc., 2014, 136, 15566–15576.
Q. Zhang, L. Yan, X. Jiao, Z. Peng, S. Liu, J. J. Rech, E. Klump, H. Ade, F. So, and W. You. Chem. Mater. 2017, 29, 5990−6002.
Q. Zhang, M. A. Kelly, N. Bauer, and W. You. Acc. Chem. Res. 2017, 50, 2401−2409.