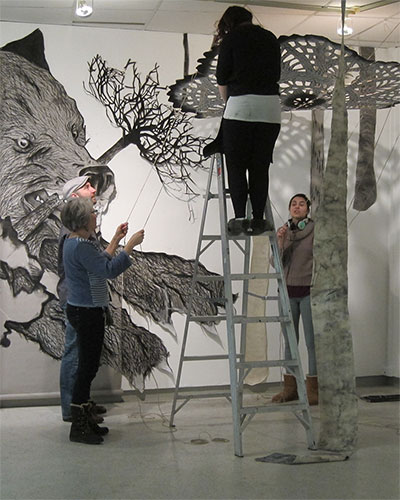 The Gordon Snelgrove Gallery is teaching facility and a public gallery that is managed through the Department of Art & Art History at the University of Saskatchewan. It provides a venue for new work by artists and curators both within the department and the wider community. It has a full-time director and a number of part-time staff.
Additionally, the gallery curates The Department of Art and Art History Collection, consisting of select works from graduating students. Art from the collection is displayed throughout the Murray Building, the university library, a number of sites on campus and the gallery website.
The gallery is located at 191 Murray Building on the University of Saskatchewan campus. It is open Monday to Friday, 9:30 am to 4:30pm and closed weekends and holidays.