Megan Dickie
MFA 2002
"My time at U of S makes me think of the texture and history of the campus, unfettered time in the top floor studios of the archaeology building, opportunities to teach following the completion of my degree and the uniquely supportive arts community of Saskatoon."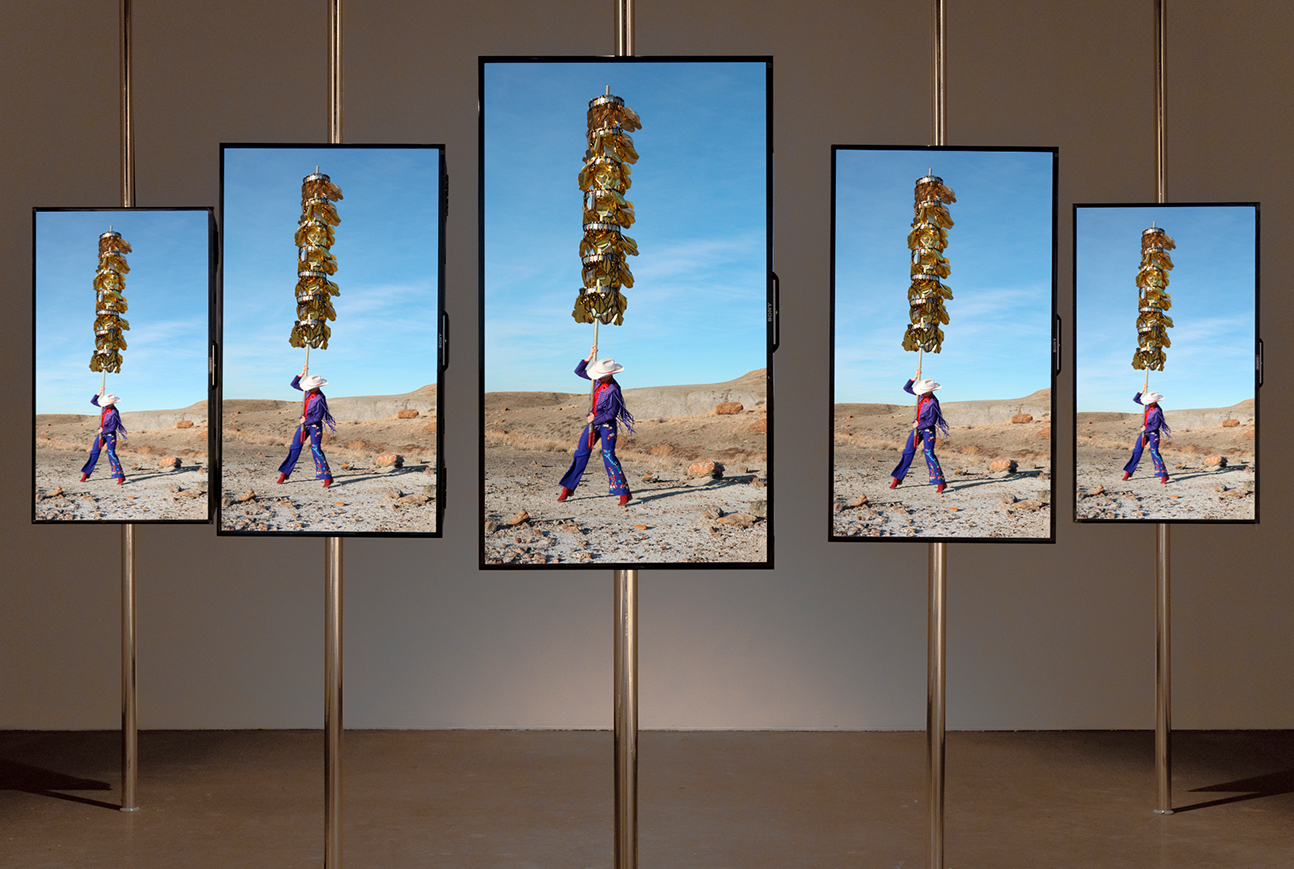 Megan Dickie's practice uses extreme physicality, choreographed set-ups, and fantastic failures as a means to poke at dominant systems and structures. Recent exhibitions include Art Gallery of Greater Victoria, L'OEil de Poisson (Quebec City), Open Space (Victoria), Campbell River Art Gallery, Durham Art Gallery (Durham, ON), Oxygen Art Centre (Nelson), Latitude 53 (Edmonton) Stride (Calgary) and Grunt Gallery, (Vancouver). Video works have been screened at University of Mary Washington Media Wall (Virginia, USA), TUFF (Toronto) BIDDU (Reykjavik) and Eastern Edge (St. John's) She is also the recipient of numerous grants from both the Canada Council for the Arts and the BC Arts Council. Her works are part of the collections of the University of Saskatchewan, Alberta Foundation for the Arts and the Nickel Arts Museum. Megan Dickie resides in Victoria, BC and is an Assistant Professor of Visuals Arts at the University of Victoria.
Artist's website: http://megandickie.com
Zachari Logan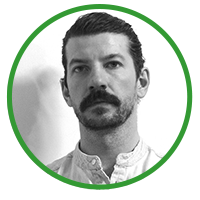 MFA 2008 (with Distinction)
"I think overall, the best part of my time as a student at the University of Saskatchewan was the intimacy. It is a small program with generous, beautiful studios for the MFAs. My committee was wonderful, and I always felt I could access them if I needed to for any reason- this was due in part, I think, to the scale of the program."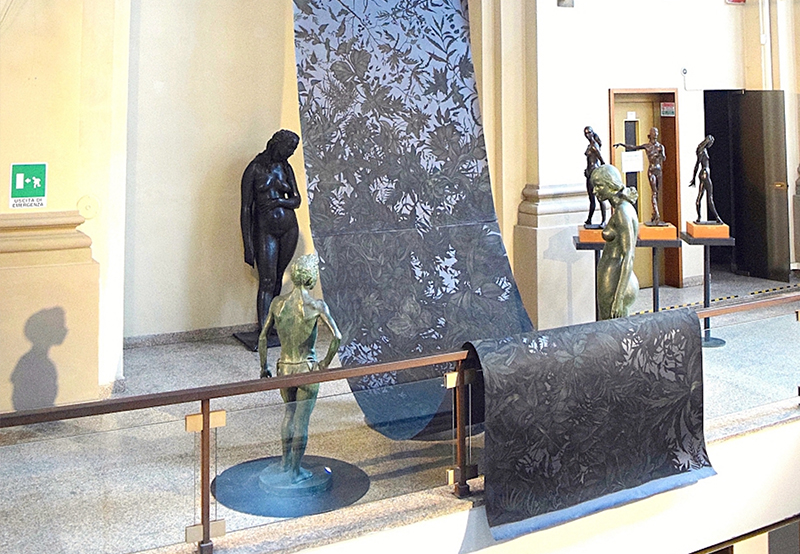 Zachari Logan is a Canadian artist, working mainly with large-scale drawing, ceramics and installation practices. Through a strategy of visual quotation, mined from place and experience, Logan evolves a visual language that explores intersections between identity, memory and place. Engaging empirical explorations of landscape, figuration, and overlapping art-historic motifs, Logan re-wilds his body as an expression of queerness.  Logan's work has been exhibited widely, in group and solo exhibitions throughout North America, Europe and Asia and can be found in public and private collections worldwide, including the National Gallery of Canada, Leslie-Lohman Museum in NYC, Art Gallery of Ontario (AGO), Remai Modern, TD Bank, McMichael Canadian Art Collection and the Scarfone/Hartley Gallery: University of Tampa among others. His work has been featured in exhibitions alongside the likes of Robert Rauschenberg, Betty Tompkins and William Morris.
Artist's website: https://www.zachariloganart.com/
Mackenzie Browning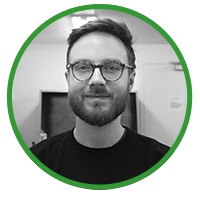 MFA 2014
"During my MFA at the University of Saskatchewan I enjoyed the creative energy of my committee members and the extensive printmaking facilities. The faculty were open to experimentation with new materials, techniques, and concepts."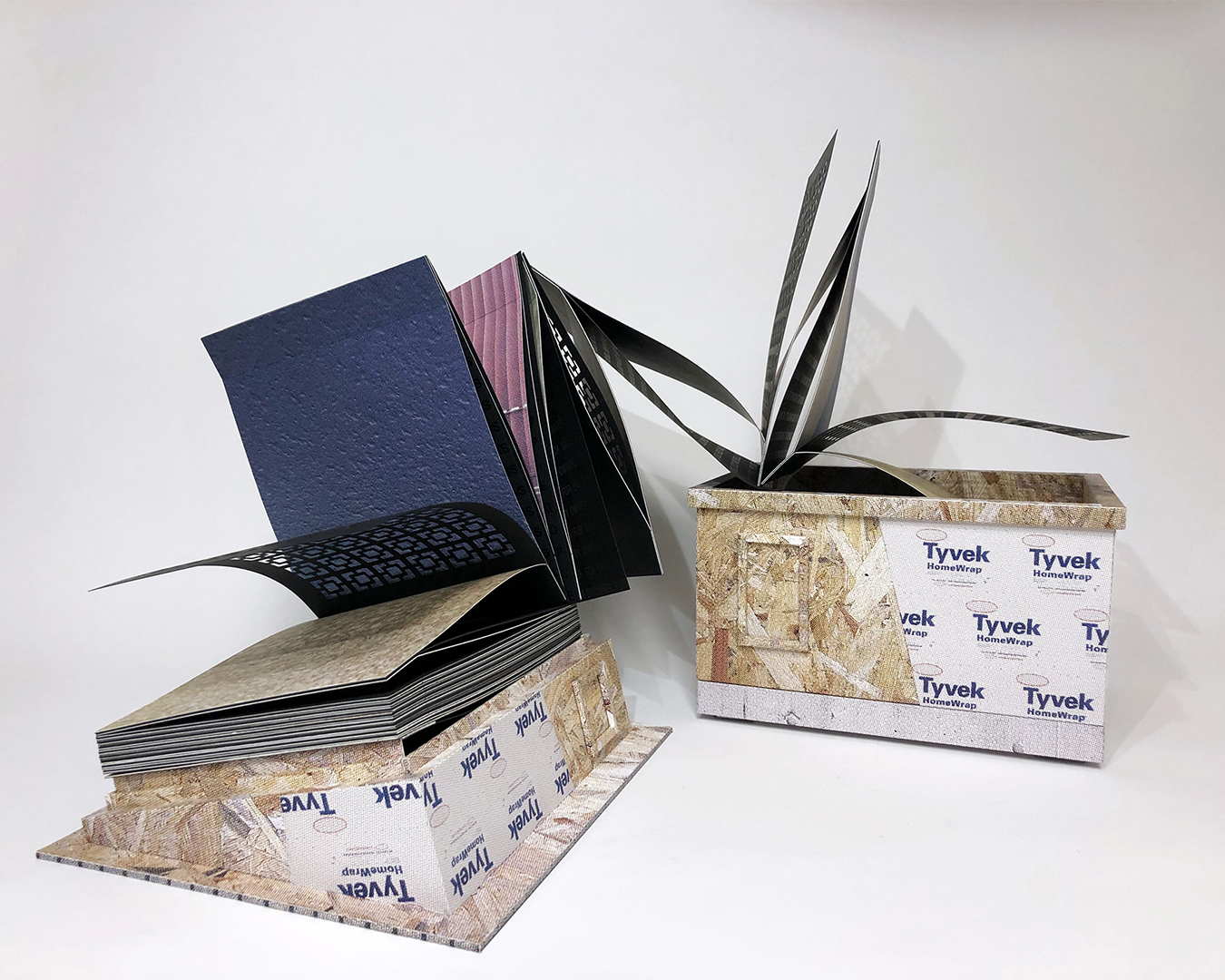 Mackenzie Browning is a Denver-based, artist who works primarily in screen-print, book arts, and print based sculpture. Mackenzie's aesthetic can be described as bold, meticulous, and inventive, often blurring the lines between design, craft and fine art. His artworks are constantly pushing personal technical boundaries, often becoming architectural in nature. Mackenzie's creations and installations reflect both his past and present lived experiences, a personal history that has primarily taken place in the suburban construct. Browning has participated in group exhibitions at John B. Aird Gallery, Modern Fuel Gallery, dc3 Art Projects, College Art Gallery/Kenderdine Gallery, and others, as well as solo/two-person shows at Art Gym Denver Gallery, Gordon Snelgrove Gallery, and Union Gallery (Kingston). He is a recipient of the 2017 Sue Cannon Award for Excellence in Printmaking, CVA (Denver) and a 2016 Vermont Studio Center Artist's Grant, (Johnson).
Artist's website: mackenziebrowning.com
Anahita Akhavan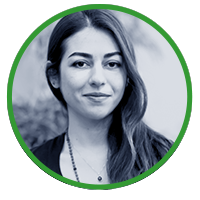 MFA 2016
" I can say studying the MFA program at the University of Saskatchewan was one of the most important stepping stones that I have taken towards my professional practice as an artist. Not only I was fortunate enough to receive an international graduate student fellowships that I got to practice and develop my teaching practice, but also I was able to apply for other fine art grants within the art department to participate as a production artist and a curator with my supervisor Allyson Glenn. This experience has allowed me to experience my first artist in residence experience in a world-class museum in Athens".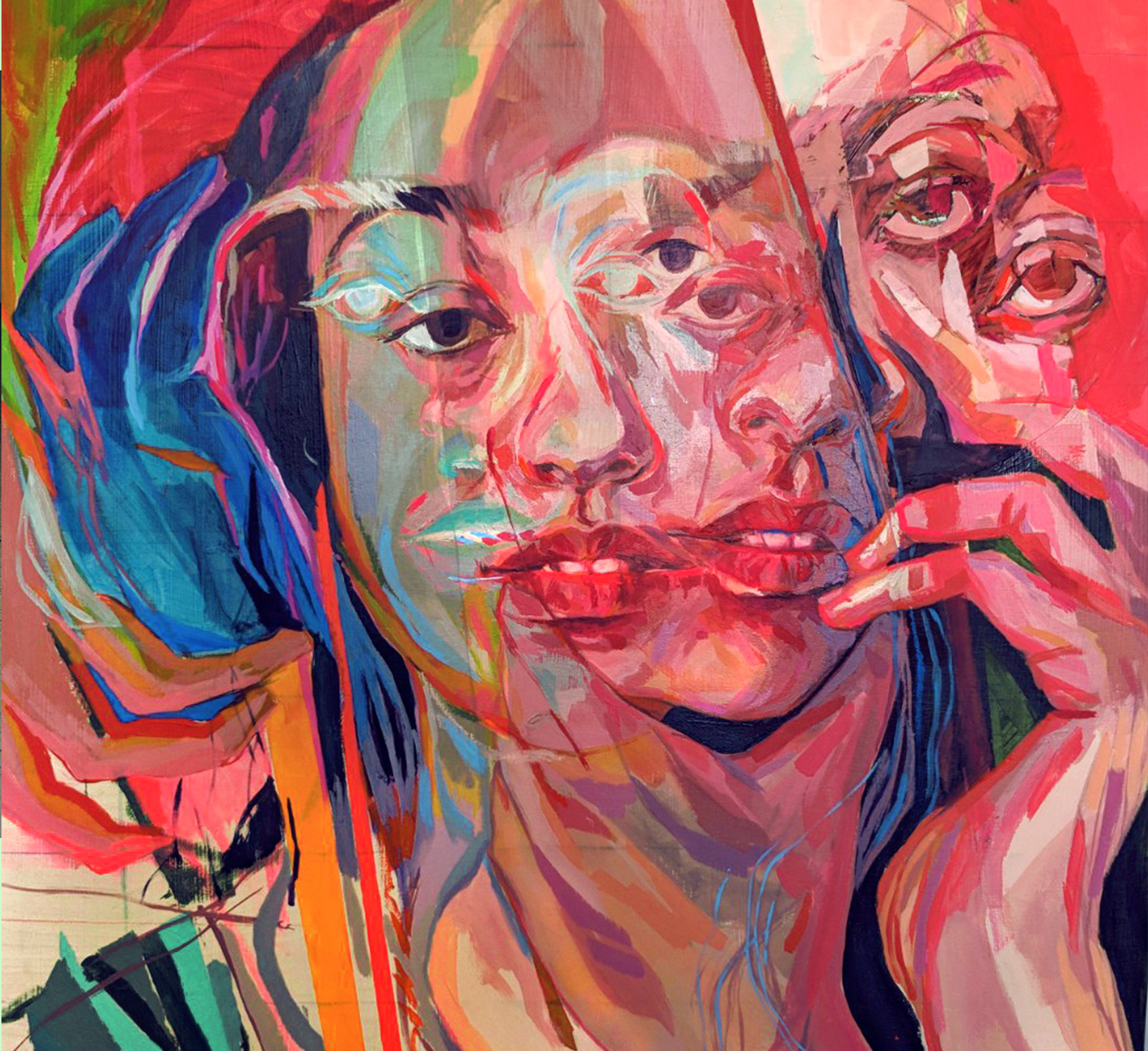 Anahita Akhavan's practice investigates the dialogue between personal identity and social reality.  The self-portraits explore a narrative as a response to her migration to Canada, illustrates her inner conflicts and cultural dysphoria in a colonial landscape. Bodies are distorted and fragmented into opposing, mirrored forms, intertwining and abstracting in a constructed, surreal space. This uneasy setting suggests her perplexity and ambivalence to her new "place", and the unsettlement of a self divided. Her fractured features take on a disquieting, eerie cast, viscerally evoking the discomfort of being caught "between". Akhavan has participated in solo and group shows across Canada, Iran, Europe, and the United States. Currently, she is based in Toronto, Ontario and teaches at Toronto School of Art.
Artist's website: www.anahitaakhavan.com
Xiao Han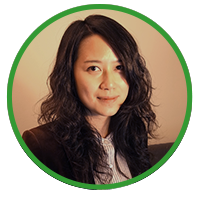 MFA 2016
"I like the art community in this program. It provides me so much inspiration and encouragement."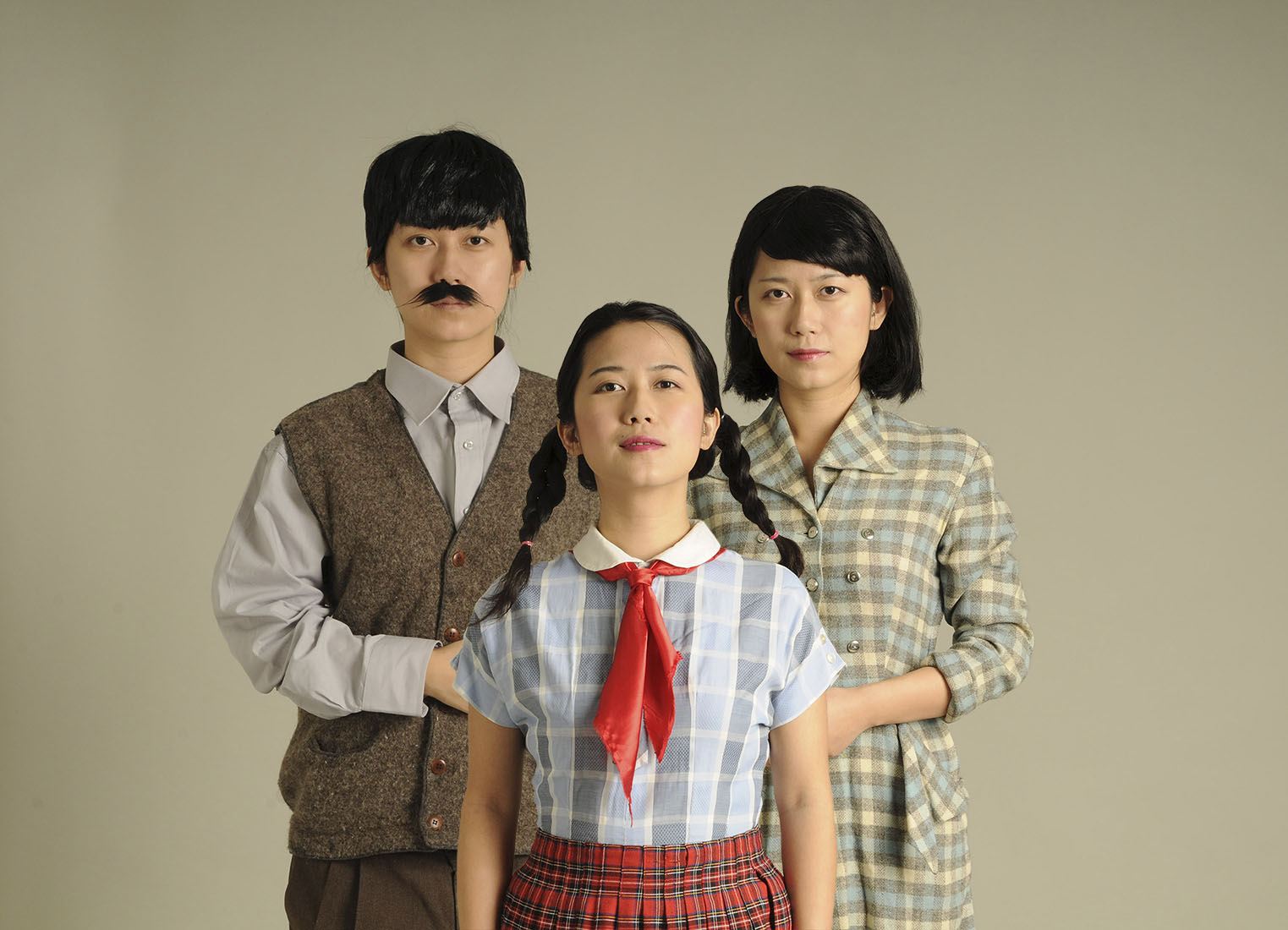 As a newly-minted Canadian citizen, Xiao dissects her identity through role play in impressively staged photographs that are reminiscent of movie stills and iconic painting but that, at their heart, reflect her family history and traditional culture with political undercurrents.  As described in an article on Xiao's work, Marcus Miller's writes, "Her work is seductive and imaginative,  but addresses trauma. She is the actor in photographic genre scenes that work as film stills for movies that haven't been made […]While her beautiful Proustian memories combine with official history to affect her viewers, they never allow for settled conclusions."  Han is a Sessional Instructor of Drawing and Photography and continues to pursue curatorial projects and exchanges. She has had group exhibitions at Design Department Gallery, Wuhan Zall Art Gallery, and Tanhualin, all in Wuhan China, AKA Artist-run Center, Fifth Parallel Gallery (University of Regina), and others, as well as solo exhibitions at Arnica Artist-Run Centre, Kamloops and the Gordon Snelgrove Gallery.  She has a permanent installation of works in Regina's Art Park, commissioned by the Lost Stories Project at Concordia University's Centre for Oral History and Digital Storytelling. An article on this work by Marcus Miller can be found here: http://www.gallerieswest.ca/news/xiao-han-s-remembrance-of-racist-things-past/
Zoë Schneider

MFA 2018
"One of the best things about the MFA program at the University of Saskatchewan are the studios; located at the top floor of a historic building, the MFA studios are private, spacious, and bright with large angled windows. Thanks to Teaching Fellowships, the MFA's are able to gain classroom experience and financial help with tuition and living expenses. The student gallery on campus offers plenty of opportunities to exhibit ones' work and build connections with the larger arts community."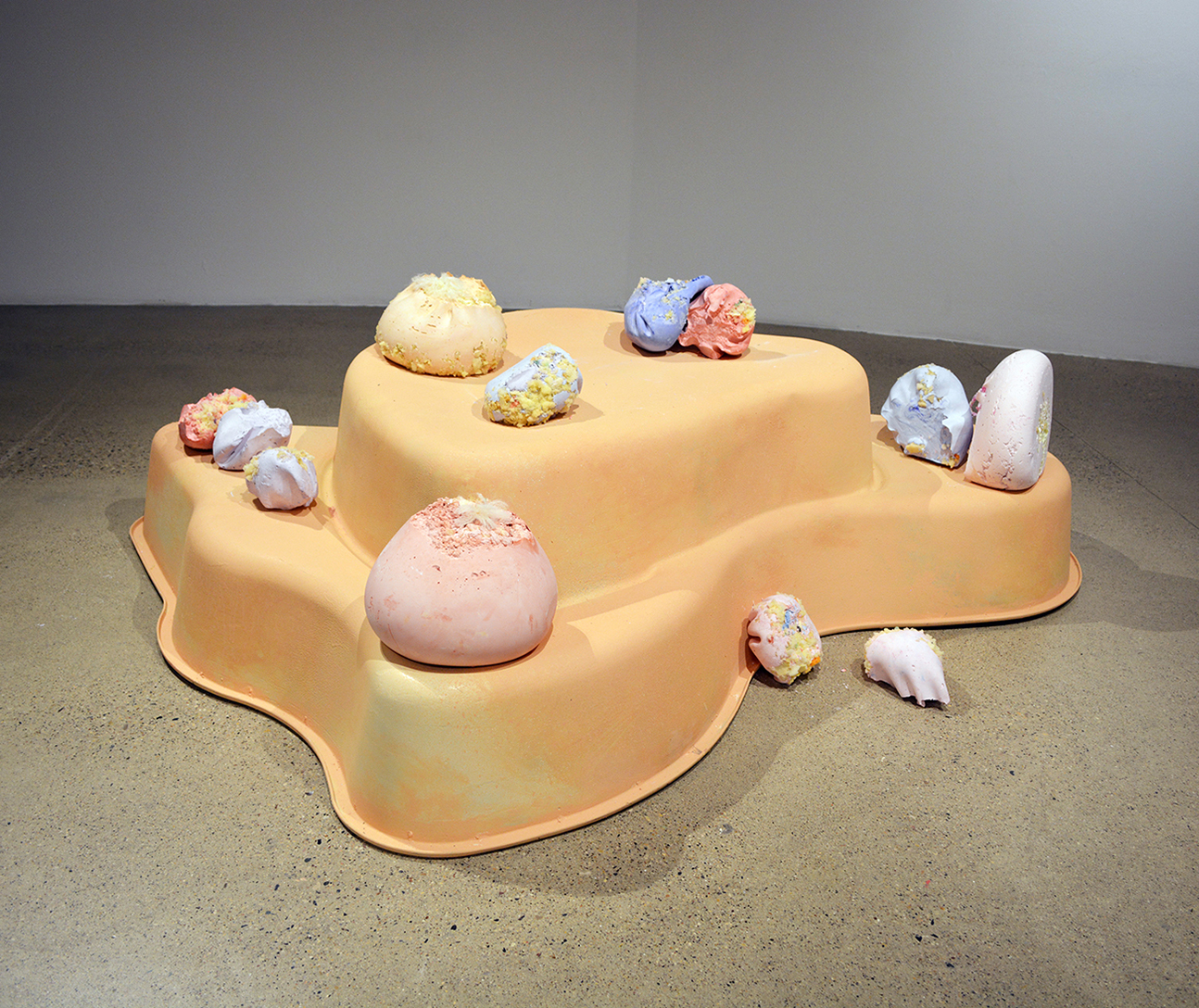 Zoë Schneider works mainly in sculpture and installation to critically examine the complexity of fat identity; investigating topics including the expanding body, the body under restriction, obsession in diet culture, fat utopias, the medical industry and the fat body, inherited food values, and societal confusion around food. Schneider has exhibited nationally and has had video work screened in the United States, Germany, and Denmark. She has participated in group exhibitions at the Art Gallery of Guelph, 621 Gallery (Tallahassee, FL), Blackwood Gallery, Neutral Ground, along with others and has a solo exhibition at the Estevan Art Gallery in 2020. Well-rounded and active as an artist, curator, and arts administrator, she is based in Treaty 4 Lands, Regina, Saskatchewan. She is the Visual & Media Arts Coordinator at the Organization of Saskatchewan Arts Councils.
Artist's website: http://www.zoeschneider.net/