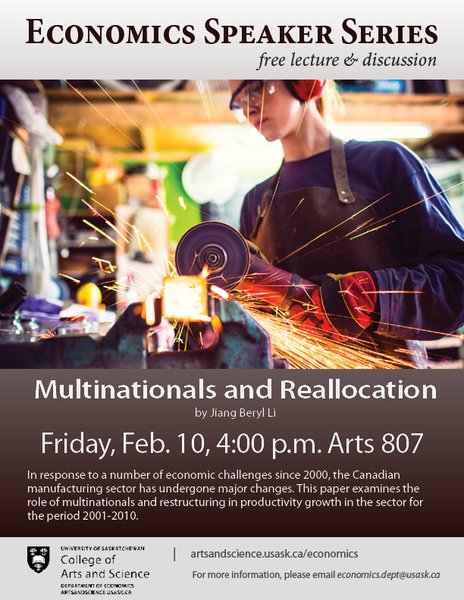 Jiang Beryl Li, Policy Analyst with Global Affairs Canada will present a seminar at 4:00 PM in the Timlin Room, Arts 807.
Title: Multinationals and Reallocation: Productivity Growth in the Canadian Manufacturing Sector in 2001-2010
In response to a number of economic challenges since 2000, the Canadian manufacturing sector has undergone major changes. This paper examines the role of multinationals and restructuring in productivity growth in the sector for the period 2001-2010.
This seminar is part of the Department of Economics Seminar Series. Everyone is welcome.
For more infromation please contact economics.dept@usask.ca