Aboriginal Student Success
Three wîcêhtowin students receive scholarships! May 2016
This April, Tara Worme of the Amiskusees: Semaganis Worme Family Foundation awarded three of our Aboriginal Theatre Program students with scholarships from the foundation: Kayla Peters received the Lacy Morin-Desjarlais Memorial Award, Eric Johnston the Theatre Arts and Perseverance Bursary, and Wanita Bird received the Arts Perseverance Bursary. At the awards ceremony, Worme was quoted as saying, "All... recipients demonstrated artistic commitment and passion, but community dedication set them apart." [Source: Eagle Feather News April 2016]
ISAP and WTP
Did you know? The Indigenous Student Achievement Pathways (ISAP) program provides courses in Fall Term that contribute to pre-requisites and requirements for the wîcêhtowin Theatre Program.  
To learn more, visit: https://artsandscience.usask.ca/indigenous/isap.php or contact the the ISAP Team at isap.info@artsandscience.usask.ca (306-966-2004).
Turtle Island Conference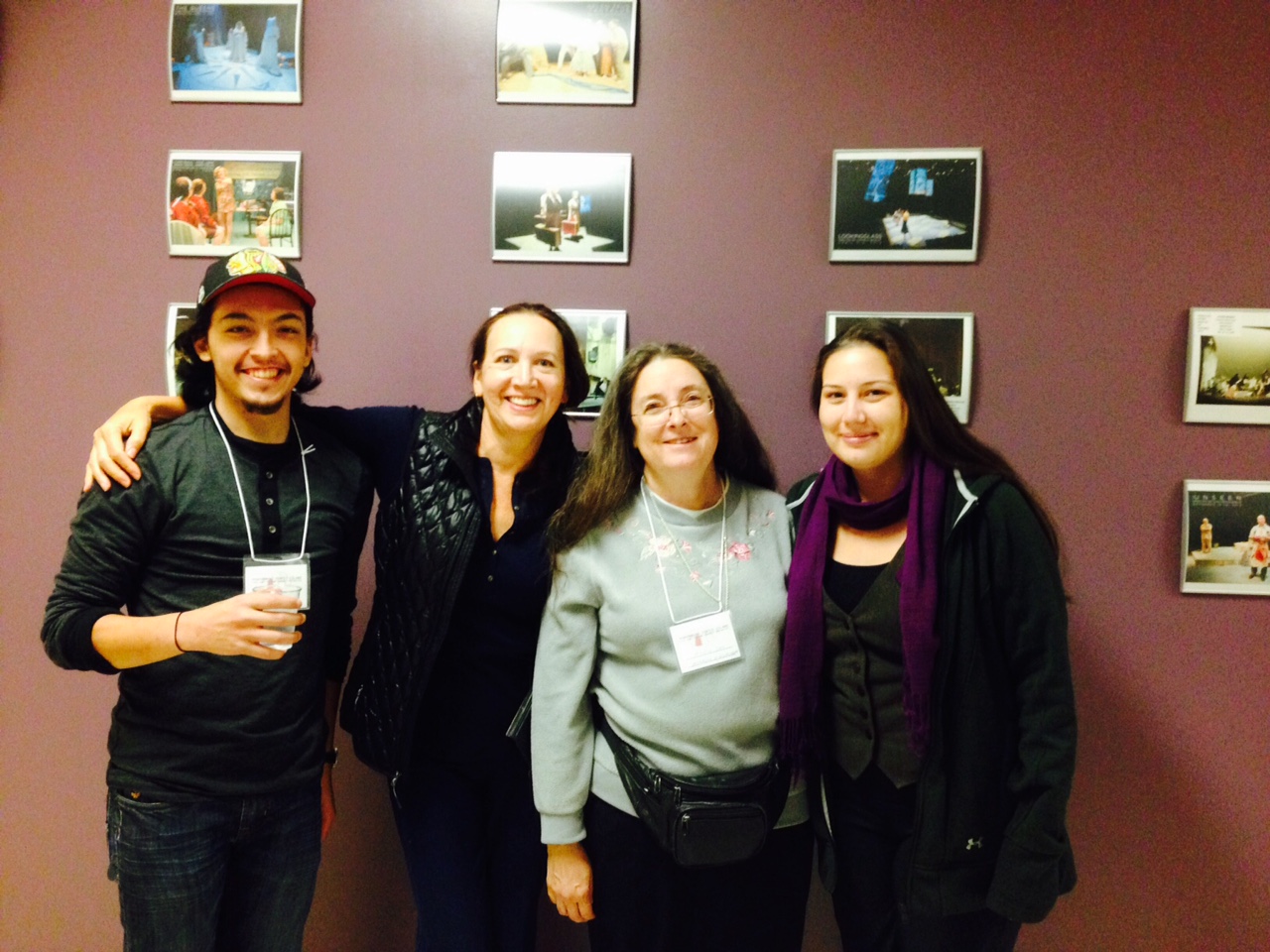 In February of 2014, Drama was able to bring ICC Visiting Aboriginal Fellow, Delvin Kanewiyakiho, dancer and cultural leader in to teach the basics of the Hoop Dance and its history. Students taking Acting (ASAP Drama 118.92) and Movement classes (Drama 367 and 467) got to construct their own hoops before learning the basics steps of Hoop dancing. Students created basic shapes like a snake, a flower, a mouse, and danced their way from one hoop to ten hoops.