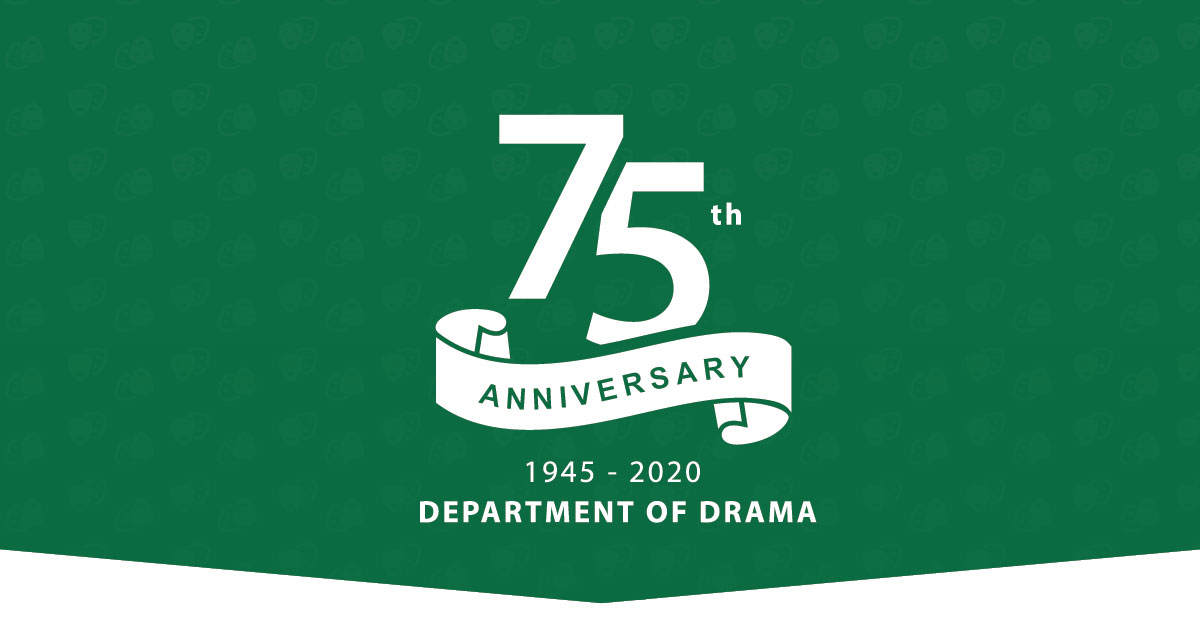 Welcome to the official website for the
University of Saskatchewan (USask) Department of Drama's 75th-anniversary celebrations
Live virtual events will take place June 1-19, 2021
The anniversary celebration will culminate June 17 - 19 with our live-streamed online production of Unity (1918) directed by alumnus Skye Brandon (BFA'00, MA'19) and dedicated to drama department members, past, present, and future. 
This poignant play by Kevin Kerr, which honours the courage of those in Saskatchewan who dealt with a global pandemic in 1918, is also our tribute to the courage and resilience of those confronting a similar crisis a century later and to finding new ways to survive and prevail in a post-COVID world.
Do you have a Department of Drama memory or photo you would like to share for the anniversary? 
Are you an alumni or supporter of the drama department? Make sure we have your updated contact information so you receive all the latest updates!