Celebrating Student Achievement
Posted on 2020-09-03 in News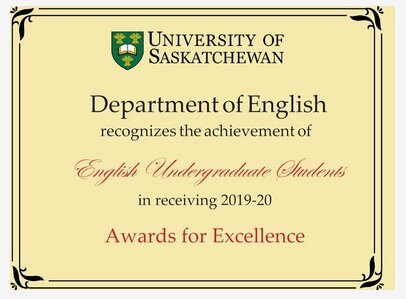 Congratulations to the 2019-2020 English Undergraduate Awards Winners
The Department of English is delighted to announce additional results of the 2019-2020 awards competitions. Congratulations to all winners, and heartfelt thanks to our generous donors.
Mason Fairbairn was the recipient of both the Reginald J.G. Bateman Memorial Scholarship in English and the Yuans Award in Canadian Literature.

Congratulations to Ally Arthurs winner of The Avie Bennett Prize in Canadian Literature.
The McGeachy Prize in Journalism was awarded to Noah Callaghan.
For additional awards results announced earlier this year, please see our April 7 news story.