Bidwell and McCall Awarded SSHRC Insight Grant
Posted on 2020-07-17 in News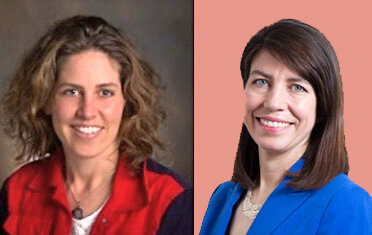 Dr. Kristina Bidwell, Professor of English, University of Saskatchewan and Dr. Sophie McCall, Associate Professor of English, Simon Fraser University, have been awarded a three-year SSHRC Insight grant to study Indigenous-led collaboration in Indigenous literary arts in Canada.
Bidwell, an Inuk literary scholar and an enrolled member of NunatuKavut, the Inuit community of southern Labrador and McCall, a Scottish-descended settler scholar, will examine how material conditions, narrative forms, protocols, languages, audiences, and institutional contexts affect Indigenous-led collaborations.
Their research has three phases:
Researching the history of Indigenous literary collaboration to understand how co-authors, translators, editors, publishers, and other mediators have affected creative expression and publication for Indigenous storytellers and writers.
Documenting and analyzing the collaborative relationships of playwright, filmmaker, and multi-media artist Marie Clements (Métis Dene); poet, performance, and installation artist Peter Morin (Tahltan); fiction writer, poet, graphic novelist, and filmmaker Katherena Vermette (Métis); and fiction writer, scholar, poet, musician, and videographer Leanne Betasamosake Simpson (Michi Saagiig Nishnaabeg).
Working on individual Indigenous community-led editions of early Indigenous texts, in Labrador and British Columbia.
As a product of their multi-faceted project, Bidwell and McCall will produce a handbook of Indigenous-led collaboration, identifying challenges and best practices.
For the news story about other USask SSHRC project awards for social sciences and humanities research, go here.