Ann Martin's Literature Matters Talk - Wed, Feb 27 at 7:30 PM
Posted on 2019-02-14 in Events
Feb 27, 2019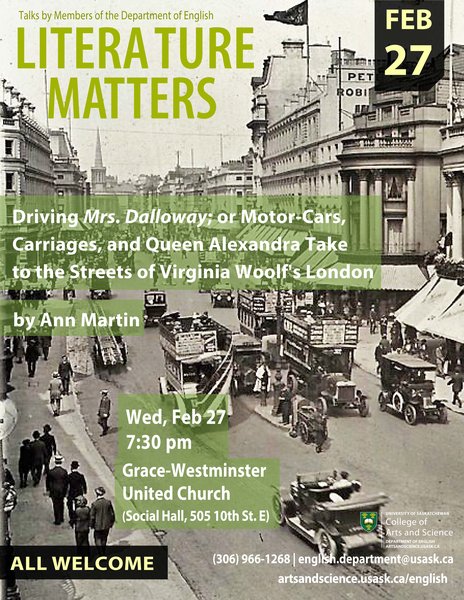 Ann Martin delivers next Literature Matters talk on Wed, Feb 27. All are welcome.
Literature Matters
Talks by Members of the Department of English
Driving Mrs. Dalloway; or
Motor-Cars, Carriages and Queen Alexandra
Take to the Streets of Virginia Woolf's London

Wednesday, February 7
7:30 p.m.
Grace-Westminster United Church
(Social Hall, 5050 10th ST. E)
All are welcome!