MFA in Writing Graduate Danielle Altrogge's Thesis Staged as Performance Piece!
Posted on 2019-01-31 in News, Events, MFA in Writing News
Feb 14, 2019 to Feb 24, 2019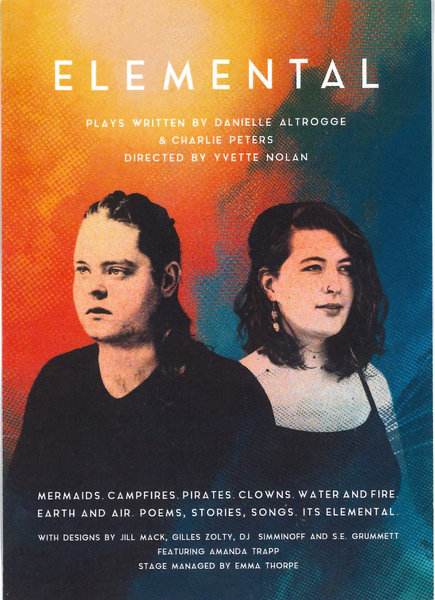 MFA in Writing Alumna Danielle Altrogge Stages
Performance Piece

Elemental
Plays Writtey By Danielle Altrogge & Charlie Peters
Directed by Yvete Nolan
Studio 914
914 20th St W
Feb 14-16, 8 PM
Feb 17, 2 PM
Feb 20-23, 8 PM
Feb 24, 2 PM
It's elemental. Sound. Visuals. Poetry. Water and fire (and earth and air). Balance. Elemental is a double-bill of two brand new one person shows: national Slam Champion Danielle Altrogge's On The Rocks and award-winning theatre artist Charlie Peters' Many Fires. Exploring gender, sexuality, and healing, these plays are by turns hilarious, poignant, and everything between. Artistic disciplines collide fusing poetry, monologue, clown, and puppetry. Both are like nothing you've seen before.
www.livefive.ca | 306-653-5191
www.embracetheatre.ca