Annual English Honours Colloquium on February 1st
Posted on 2019-01-29 in Events
Feb 1, 2019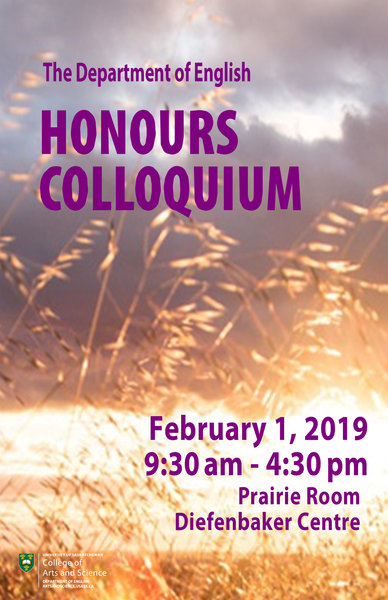 Annual English Honours Colloquium, Feb 1
2019 Department of English Honours Colloquium
Friday, February 1
9:30 a.m. to 4:30 p.m.
Prairie Room, Diefenbaker Centre
Please come out for the amazing panels, intellectual discussion - and refreshments! - that are part of our 2019 Department of English Undergraduate Honours Colloquium.

Graduating Honours students will be presenting short papers on their most exciting research in five separate sessions!