ASAP Movies that Matter Panel Discussion with Assistant Professor Tasha Beeds
Posted on 2018-11-19 in Events
Nov 20, 2018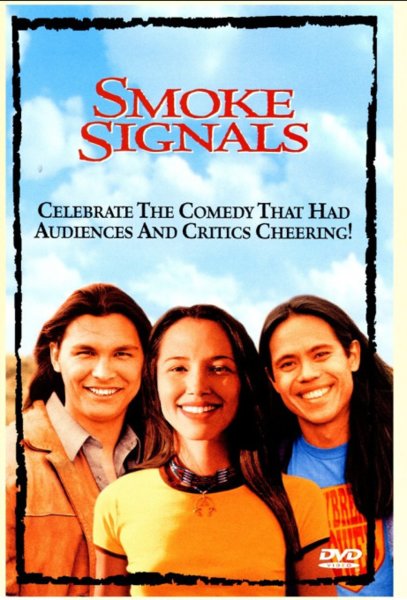 Smoke Signals Screening at the Broadway Theatre Nov 20, with a panel discussion including Assistant Professor Tasha Beeds from the Department of English.
MOVIES THAT MATTER
Sparking Conversation Through Film
Smoke Signals
Directed by Chris Eyre
Tuesday, November 20
7 pm (doors open at 6:30 pm)
The Broadway Theatre (715 Broadway Ave.)
Admission
$7 Students; $10 General
Thomas is a nerd on his reservation, wearing oversized glasses and telling everyone stories no one wants to hear. His parents died in a fire in 1976, and Thomas was saved by Arnold. Arnold soon left his family (and his tough son Victor), and Victor hasn't seen his father for 10 years. When Victor hears Arnold has died, Thomas offers him funding for the trip to get Arnold's remains, but only if Thomas can also go with him.

A panel discussion hosted by the Aboriginal Student Achievement Program will follow, including Assistant ProfessorTasha Beeds from the Department of English.