Movies That Matter presents The Shining
Posted on 2017-11-08 in Events
Nov 13, 2017 to Nov 14, 2017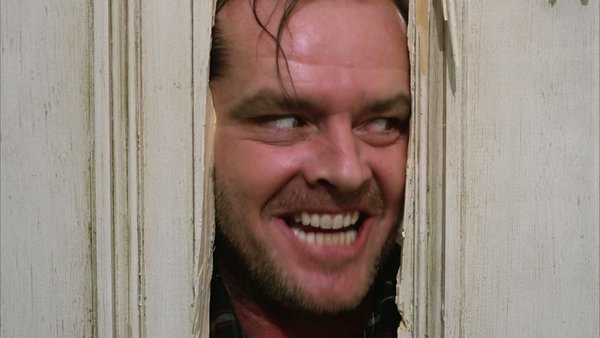 Jack Nicholson, The Shining
Movies that Matter
Sparking conversation through film
The Shining
Monday, Nov. 13
7:00 pm (Doors open at 6:30 pm)
The Broadway Theatre (715 Broadway Ave.)
A panel discussion will follow, featuring
Kevin Flynn (Professor, Deparment of English)
Lindsey Banco (Professor, Department of English)
Federica Giannelli (PhD Student, English)
Meticulously shot and multi-layered, The Shining is a landmark horror film. Released in 1980, Stanley Kubrick's adaptation of Stephen King's novel has largely surpassed the novel in popularity and acclaim and has garnered extensive critical and popular commentary. Jack Nicholson's chilling, manic performance is a centerpiece of this exploration of terror, the irrational, the supernatural, and the transgression of boundaries between good and evil, safety and danger, the past and the present, and the sane and the insane. The film is a tour-de-force avalanche of violence, ghosts, madness, racial and gender anxiety, and the ways geography, architecture, and history haunt the present. The Shining is an aesthetic masterpiece, a pop culture touchstone, and an unsettling, indelible horror experience.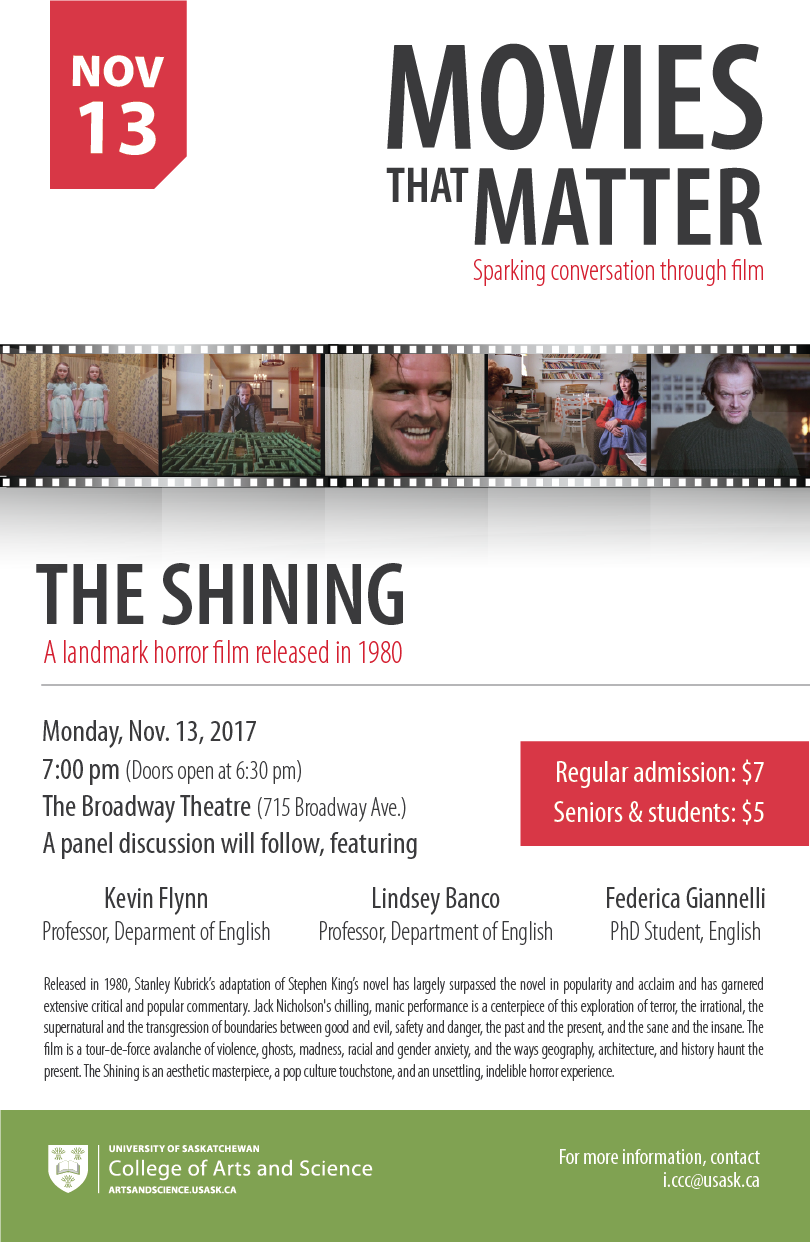 Back to News Listing
Related Articles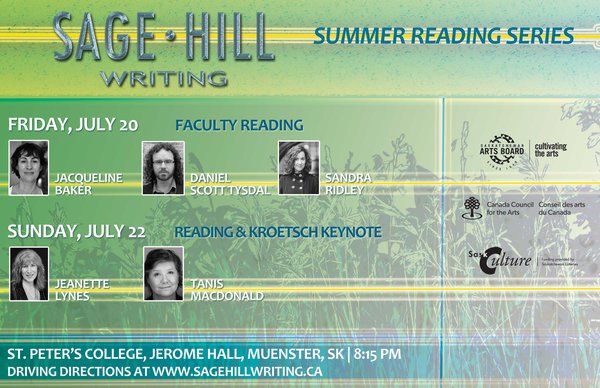 Sage Hill Summer Reading Series!
2018-07-20
Posted on 2018-07-16
Join Sage Hill faculty and workshop participants at St. Peter's College for readings by our summer faculty.