Classical Greek Sculpture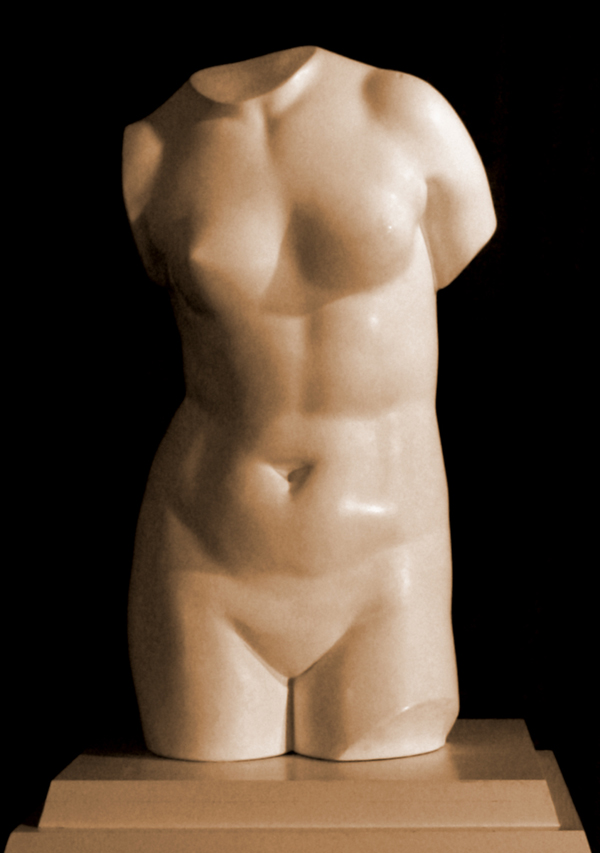 Aphrodite of Cnidos
Classical Greek 
replica: from the Louvre, Paris
date of the original: c. 364 BC  
provenance of the original: a shrine at Cnidos, in modern-day Turkey; now in the Vatican Museum, Rome
description: Torso of a statue of Aphrodite stepping from the bath with head and extremities missing. Plaster replica; marble original. Height 68.5 cm, width 32 cm, depth 20 cm.
"To see which many have sailed to Cnidos, is the finest statue not only by Praxiteles (see also: Aphrodite of Arles; Hermes and the Infant Dionysus; Apollo Lykeios) but in the whole world." So said Pliny the Elder, a Roman scientist and historian. The Aphrodite of Cnidos was celebrated in many stories. One tale explains that Praxiteles created both nude and draped versions of the statue for the citizens of Kos. They were horrified by the naked statue, but the people of Cnidos were excited to purchase it instead. Another story offers that a courtesan named Phryne was Praxiteles' model for the sculpture. There is also an embarrassing anecdote about a young man who mistook the statue for a real woman and attempted to copulate with her one night.
There have been many attempts to restore the head and limbs of this version, with more or less convincing results. But a headless torso paradoxically has some advantages. The head always automatically becomes the focal point, and the eyes of the beholder always return to it. The rest, however important, remains more or less marginal. But if the head is hidden or gone, the rest comes fully and conspicuously into view. Thus we can fully appreciate the torso, which is actually the detail to be particularly admired.
With Praxiteles, the female body became an organic whole, transforming the surface anatomy into a gently rolling landscape, a chiaroscuro without sharp transitions, limits or accidents. This Aphrodite's smooth form is rendered with all the little changing details produced by the displacement of the "soft" parts according to her posture and gesture.
She is a sort of Eve, whose long lineage will be variants on the Praxitelian theme (see: Aphrodite of Arles; Aphrodite Anadyomene; Crouching Aphrodite; Aphrodite of Melos).