Antigone: Then and Now, Here and There
Posted on 2017-09-05 in Events
Sep 18, 2017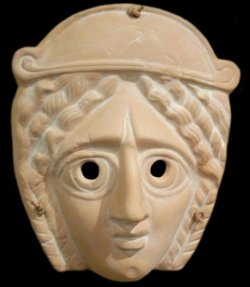 Antigone: Then and Now, Here and There
Based on Sophocles' classical tragedy
Monday, Sept. 18
7:00 pm
Room 161, John Mitchell Building
North Studio, 118 Science Place
Reception to follow at the Museum of Antiquities
Room 106, 107 Administration Place
An hour of performance, reflection and round table discussion, exploring the exciting intersections of language, story and culture. A discussion will follow the performance.
A group of performing artists (and academics) seek reconciliation by exploring Sophocles' Antigone and traditional Cree stories, creating something entirely new in the process.
Led by Curtis Peeteetuce, an award-winning Cree actor, playwright and director, and featuring Alex Hartshorn (BFA '11), Charlie Peters (BFA '13), Colin Dingwall, Marcel Petit and Wanita Bird. Supported by the ICCC, the Department of Drama, CMRS, and the Museum of Antiquities.