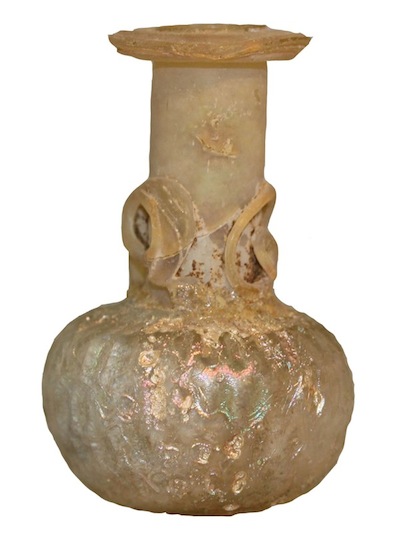 Squat Islamic Bottle
Islamic
original
gift of: the Minden Family
date: c. 4th - 9th century AD
provenance: Syro-Palestine
description: Squat bottle dimpled body and applied decoration to the neck.
Yellowish glass.
Height: 6 cm
Diameter: 5 cm
A pastiche the base being Islamic and the neck belonging to another vase, iridescence.
Handle is fugitive, small hole to the body repaired, spreading fractures from the hole are stable, trace encrustation, old collection label to the base.