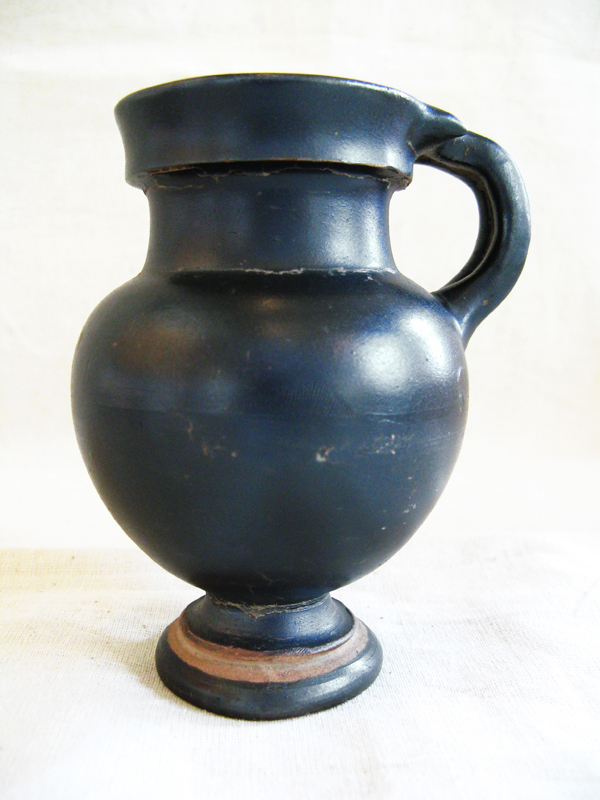 Teano-Ware Cup
Etruscan

original
 gift of: Professor T. Lacalli
date: c. 400-300 BC
provenance: purchased by donor in 1970.
description: Clay thistle-shaped vessel with large mouth and handle; gunmetal slip. Height 10.5 cm, diameter 7.5 cm.
The style of this cup may be due partly to influences from the Greeks living in southern Italy, who carried on the arts of pottery from their homeland. This can been seen in the deep black finish given to the cup.
Little is known about the specific characteristics and style of Teano-ware pottery, but it probably gets its name from the city of Teano, Italy where it was likely produced.