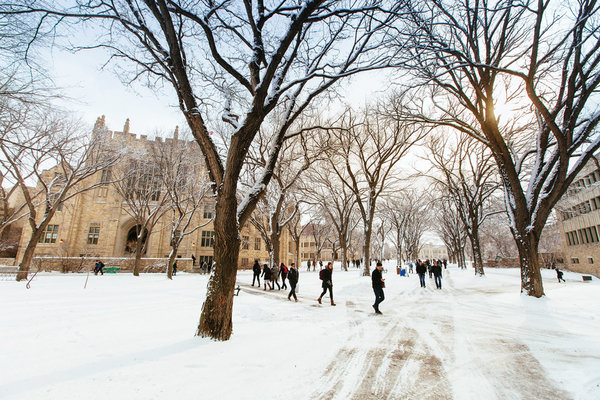 Winter on campus
The College of Arts & Science has launched its 2018 Winter Events Guide: a printed handbook featuring many of the college lectures, exhibitions, concerts and galas happening this winter on campus and in Saskatoon.
Free copies of the Winter Events Guide can be picked up from various offices on campus, including the main college office at Arts Building Room 235. The guide can also be found at various libraries, book stores, coffee shops and information centres throughout the community.
Featured events in the winter guide include the 2018 Alumni of Influence Dean's Gala & Award Ceremony, the Arts & Science Book Club with author Thomas King and a performance of Karl Jenkins' The Armed Man: A Mass for Peace by the Greystone Singers and their collaborators.
To browse upcoming events, visit the college events website or download a PDF version of the 2018 Winter Events Guide.
Winter_Events_Guide_2018_web.pdf