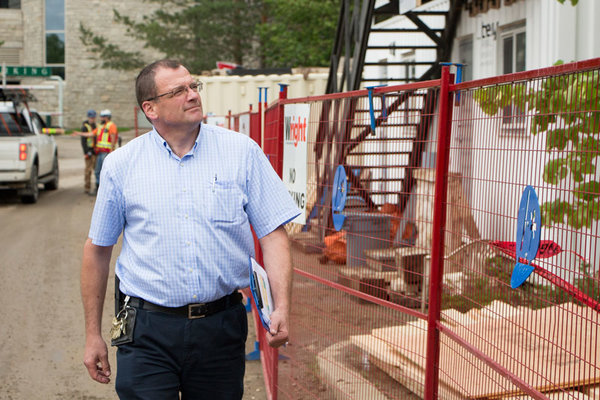 Stephen McLeod
Stephen McLeod, director of facilities for the College of Arts & Science, is the recipient of the University of Saskatchewan's Health, Safety and Environmental (HSE) Safety Recognition Award for 2017.
Presented annually by University of Saskatchewan Safety Resources, the award recognizes outstanding dedication and commitment to safety in the workplace.
McLeod was chosen for the award as a result of his active promotion of safety and his leadership on safety initiatives. His recent contributions include leading the effort to implement Emergency Response Plans for each of the buildings that make up the college and spreading awareness of these plans to faculty, staff and students.
McLeod also chairs all three of the college's Local Safety Committees and is noted for getting personally involved in advocating for policies and practices that improve health and safety.
The HSE Safety Recognition Award will be presented on June 28, 2017 at 11:00 a.m. in Neatby-Timlin Theatre (Arts 241).