A Holistic Approach
Our Aboriginal student advisors help students grow in both their academic and personal lives.
Aboriginal Student Advising
Trish Monture Centre for Student Success
The Trish Monture Centre for Student Success has been renovated, expanded and renamed to serve you better. The office is now open in the Arts Building - rooms 248, 249, and 250. Students in both the Aboriginal Student Achievement Program and the University Transition Program are welcome to use the space for academic advising and studying purposes.
Our mission at the Trish Monture Centre is to encourage Aboriginal and Transition Program students in the College of Arts & Science. To do this, we use a holistic approach to advising that addresses the student as a whole person.
Trish Monture (1958-2010)
Trish Monture was a powerful Mohawk woman, an accomplished scholar, writer and activist, a loving mother and a highly respected faculty member in the College of Arts & Science. The renaming of the Aboriginal Student Achievement and Transition Program Office to the Trish Monture Centre for Student Success honours Trish's profound contributions to our college by offering students a place of peace, friendship and respect as they continue their studies at the University of Saskatchewan.
Watch the video of the Centre's Naming and Honoring event, hosted in November 2014.
Aboriginal Student Advisors
Shanelle Labach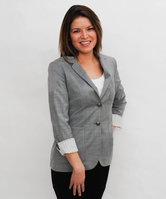 Bachelor of Commerce
Aboriginal Student Advisor
Arts 250