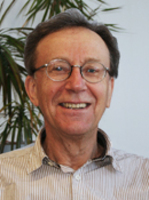 Francis Zichy
B.A. (Calgary), Ph.D. (Harvard)
Professor
Office: Arts 315
Phone: 966-5494
Email: francis.zichy@usask.ca

Research
Francis Zichy has published Leo Kennedy and His Works (ECW Press, 1990) and articles on Canadian fiction, poetry, and drama, on American poetry, and on literary theory. His work in progress focuses on contemporary Canadian fiction and on postmodernism in Canada. He has been visiting professor at Rostock and Greifswald universities and has given papers widely in Germany, has adjudicated manuscripts for The Journal of Canadian Studies and Essays on Canadian Writing, and has contributed to the Encyclopedia of Contemporary Literary Theory, ed. Makaryk (U of Toronto Press).
Publications
Disenchanted Modernity in Robert Kroetsch's The Studhorse Man. Nature and Culture; Sex and Gender; Eugenics and Contraception; Writing and Reading. A refereed book accepted for publication by Peter Lang, New York, on March 24, 2009. Final manuscript submitted on September 8, 2009. 320 pages in MS, 106,000 words.
"'There Isn't a Mr. Heavyman': Will's Negatives in Medicine River. Accepted for publication in Studies in American Indian Literature, 21.2 (Summer 2009). Accepted on 8 December, 2008. 24 pages in published form.
"Crypto-, Pseudo-, and Pre-Postmodernism: Tay John, Lord Jim, and the Critics." To be published in Essays on Canadian Writing 81 (2004).
"The 'Complex Fate' of the Canadian in Howard O'Hagan's Tay John." Essays on Canadian Writing 79 (2003): 199-225.
"The Lurianic Background: Myths of Fragmentation and Wholeness in Adele Wiseman's Crackpot." Adele Wiseman: Essays on Her Works. Ed. Ruth Panofsky. Toronto: Guernica, 2001. 31-54.
"Canadian Literary Anti-Continentalism: Elitism, Provincialism, or Both? A. J. M. Smith and John Sutherland on the 'native' and the 'cosmopolitan'." Schriftenreihe des Zentrums fur Kanada-Studien der Universitat Trier. Trier, Germany, 1997.
"'Aestheticism with Guts': the neo-realism of Ray Smith's A Night at the Opera." Essays on Canadian Writing 58 (1996): 206-228.
"MacLennan and Modernism." Hugh MacLennan. Ed. Frank M. Tierney. Reappraisals: Canadian Writers. 19 vols. Ottawa: University of Ottawa Press, 1994. 171-179.