Maia Stark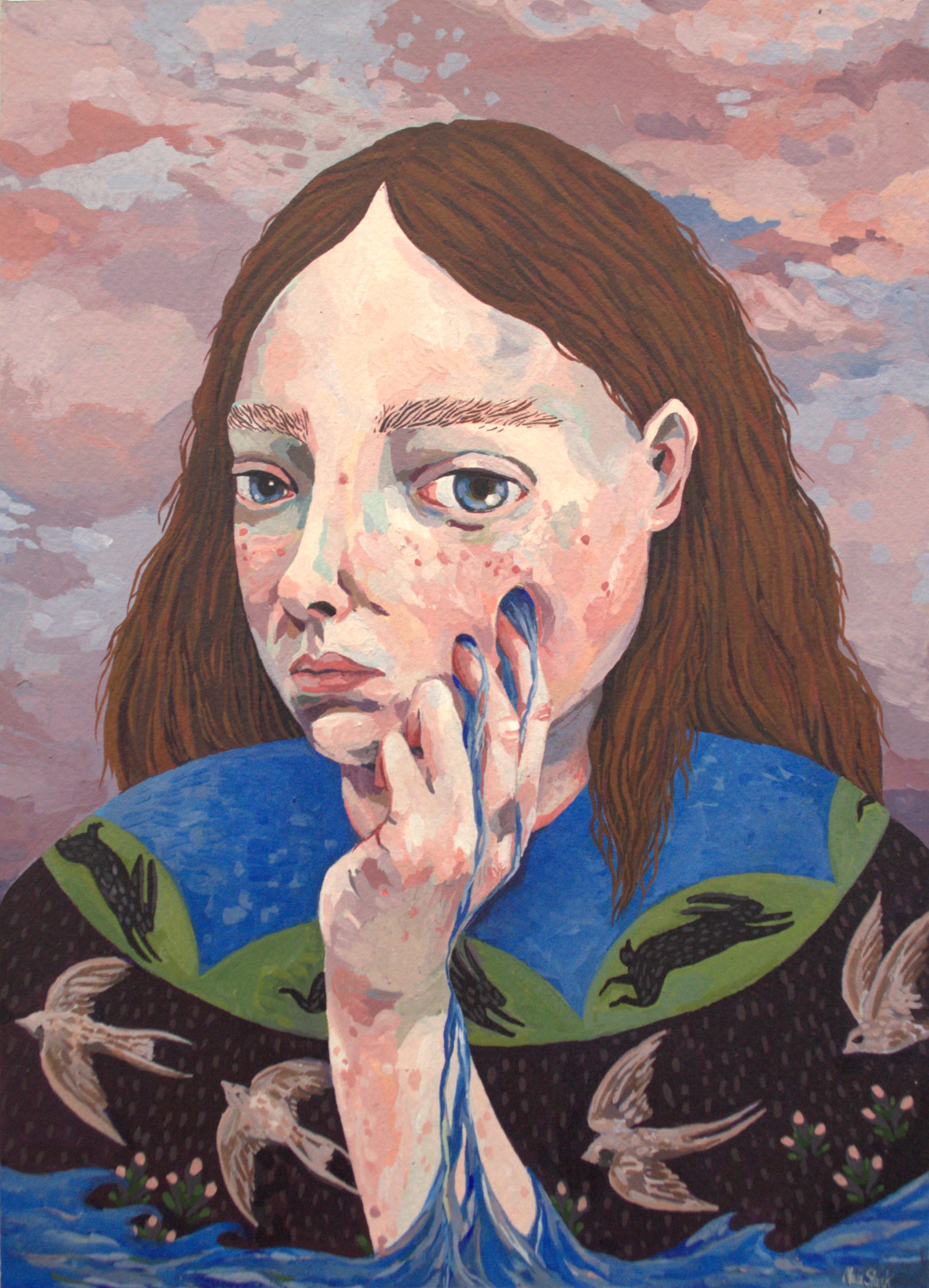 Too Much Water
Maia Stark
Gouache on paper, cold wax varnish
12" x 9"
2022
$240 sold
These last few years it feels like there's a steady trickle of feelings, a consistent rush- filling up, swelling, leaking, escaping. Sometimes it feels that letting it out just allows it to further surround me, and there isn't any relief. This is less of a criticism of strong emotions or vulnerability, but more of an acknowledgment of its existence, and learning to exist with it.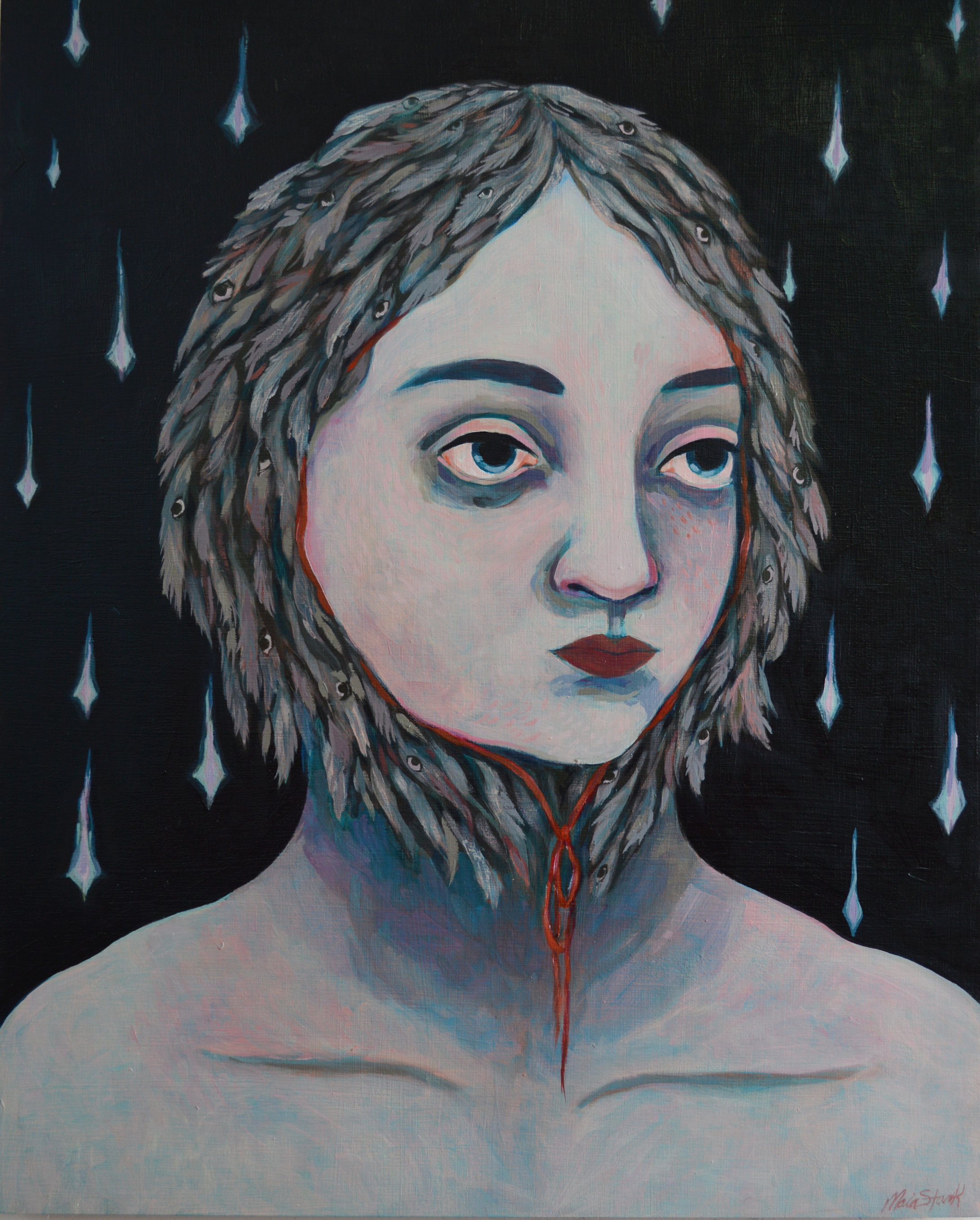 Witching Cap
Maia Stark
Oil on panel
20" x 16"
2021 
$950 framed available at Slate Gallery 
This painting came from researching Irish stories, specifically Merrows and cohuleen druith, a cap that allows Merrows (a mermaid-type creature ) to traverse between sea and land. In some traditional stories, the cap is red and covered with feathers (red is a magic colour). The theft of these caps is a core plot point of some stories, where a human fisherman steals the magic material that a Merrow (or selkie, or swan-wife) possesses, in order to trap her on land (there are many stories like this). My cohuleen druith has a red string, and many eyes to watch out - hopefully its magic protects her.