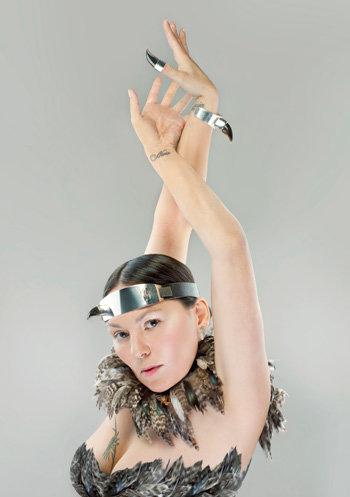 Experimental throat singer Tanya Tagaq
MUS 368.3: Canadian Music
September 6–December 7, 2017
Monday, Wednesday, Friday
11:30 am–12:20 pm
Education 1033
Course instructor: Amanda Lalonde
How have the defining characteristics of Canada, such as its natural environments and cultural diversity, shaped this country's musical landscape? Is there a Canadian sound?
The 150th anniversary of Canadian Confederation raises many questions about what it means to be Canadian, even as it provokes reflection on the destructive aspects of colonization.
From French folk songs to the environmental performance pieces of R. Murray Schafer and the innovative hybrid music of Tanya Tagaq, this course explores questions of Canadian identity through the works and performance cultures of its art, traditional, popular and film music.
Course prerequisites may be waived for non-music majors in year three or four of their programs of study. Basic music terminology is required, so students are comfortable discussing and writing about music encountered through aural study.
For more information, please contact Dr. Lalonde at aml299@mail.usask.ca.