Chemistry Weekly Seminar - Professor Mark Stradiotto
Posted on 2017-10-16 in Events
Oct 27, 2017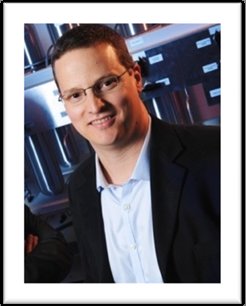 Title:
Move Over Palladium: Developing PAd-DalPhos/Nickel-Catalysed C-N Cross-Couplings
The field of nickel-catalyzed C(sp2)-N cross-coupling has evolved in recent years such that current state-of-the-art nickel catalysts in many applications now rival or supersede the best palladium catalysts, in terms of both substrate scope and mild reaction conditions. This is due in large part to the development of broadly effective air-stable Ni(II) pre-catalysts including LNi(-aryl)halide complexes (L = phosphine or NHC). Our research group has recently developed the PAd-DalPhos ligand, and have shown that the derived complex (PAd-DalPhos)Ni(o-tolyl)Cl (see inset) is a superlative pre-catalyst for C(sp2)-N cross-couplings, encompassing a broad substrate scope with respect to both the amine (e.g., ammonia, alkylamines, and amides) and aryl electrophile coupling partners.[1] The development of this catalytic chemistry, along with details of our on-going experimental and computational mechanistic investigations, will be the focus of this presentation.
[1] Lead publication: Stradiotto and co-workers: Nature Comm. 2016, 7, 11073.