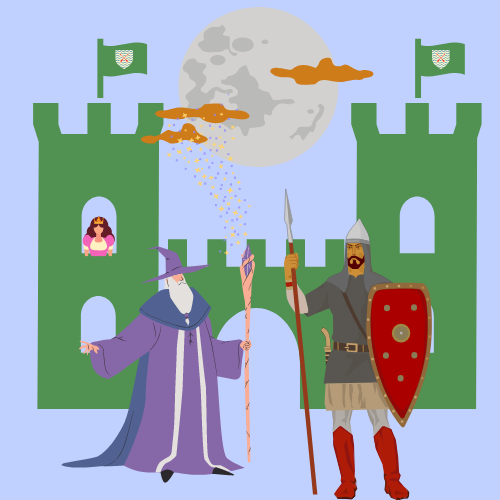 Become a member of the Royal Court! In this module Adventurers will go on a quest to become the greatest Knights, Lords, and Ladies in the realm. Learn all about what life was like inside a medieval castle, and try out some authentic medieval eats while you're at it!
Lessons
Welcome Lords and Ladies! This presentation introduces kids to the wonderful traditions of feasting in the Middle Ages. What did people eat at a medieval feast and how did they eat it? Tempt your taste buds with the many eats and treats mentioned here!
For our Medieval Pine Nut Candy recipe (with pictures and instructions), check out our
blog post
.
Think you've got what it takes to be a knight? Then you'll need a coat of arms! Watch this video to learn all about medieval heraldry and the key parts of a coat of arms.
Crafts
Get one step closer to being a member of the nobility by creating your very own house crest! Soon the symbols of your house will be known throughout the land as the sign of a powerful and righteous person!
Fun Activities
Snack time! In this post you'll learn about medieval feasts and be able to tag along with us as we show you how to make real medieval candy!
---
Curator's Corner
In this edition of Curator's Corner, learn about Charlemagne, one of the most famous kings in Medieval Europe!
Stay tuned for more content!