News
Composer to write work in honour of Treaty Commissioner
Originally posted May 2016
The Redbear Reel was inspired by the intercultural philosophy of the Redbear Centre. Similar to how the Centre is meant to be gathering place of various traditions, this short piece is a gathering of traditional Metis instruments (fiddle and percussion) and non traditional (trumpet, trombone, and double bass.) The music itself is also a mix of Metis inspired melodies and 20th century classical concepts (polytonality, hemiola.) This piece was commissioned to commemorate the retirement of George Lafond.
Composer Biography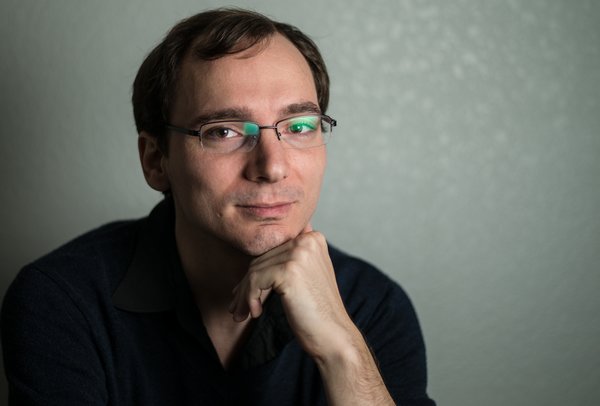 Born in 1983 in Saskatoon Saskatchewan, Paul Suchan graduated with a B. Mus/B.Mus Ed (2007) from the University of Saskatchewan and M.Mus in Composition (2012) at the University de Montreal where he studied with composer Alan Belkin. He is currently based in Montreal with his wife Naomi.
Mr. Suchan's compositions has been performed across Canada, the United States and Europe by leading university ensembles, symphony orchestras, community groups, choirs, small ensembles and others, including performances at the National Arts Center in Ottawa in 2014, led by Duane Wolfe, Conductor of the Chicago Symphony Chorus. In 2011, his first opera, The Beast in the Jungle, based on a short story by Henry James, was premiered in Montreal, QC with full orchestra under the baton of the composer. His piece for band The Colors and Contrasts of Grief has received over 100 performances throughout North America and has been professionally recorded three times. Mr. Suchan has also been the winner of numerous composition awards including winning the 2014 Canadian Band Association Composition Competition for his band piece Swiftriver Passage. He is frequently commissioned by groups across Canada of various sizes and abilities. His band music is published with Eighth Note and Alfred Music, and he is a member of SOCAN. Mr. Suchan is a strong advocate for fellow composers and believes strongly in fostering creative communities. To this end in 2011 he co-founded the Strata Festival of New Music, an annual 3 day festival dedicated to high quality performances of Saskatchewan and Prairie composers.
For more information, visit his website at www.paulsuchan.com
Award-winning composer Paul Suchan (BMusEd'07) has been commissioned to write an original piece of classical music to be premiered on June 6 at a ceremony at the Gordon Oakes Red Bear Centre. The occasion will honour George E. Lafond, who is retiring as Treaty Commissioner of Saskatchewan.
A chamber ensemble of Department of Music students will perform the new work. They include:
Silas Friesen (trumpet)
Veronica Kmiech (violin)
Emmett Fortosky (double bass)
Tiess McKenzie (trombone)
Anya Pogorelova (percussion)
The Department of Music is delighted to be involved in this commemorative project.
For more information, contact Dean McNeill at dean.mcneill@usask.ca