News
The StarPhoenix: Eric Howe report says Sask. lagging
The following article appeared in The StarPhoenix and details a report released by Eric Howe, a professor in the Department of Economics. Read the article in The SP.
First Nations' low job levels have high cost
By Jason Warick, The StarPhoenix, January 21, 2013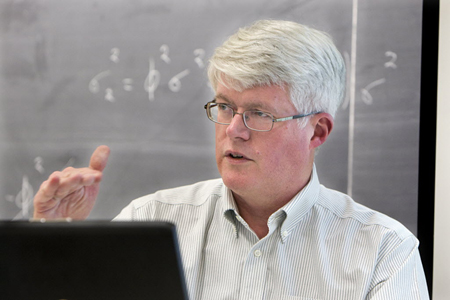 Saskatchewan will be "screwed" in the coming decades if education and employment levels among the growing First Nations population continue to lag, says a University of Saskatchewan economist.
"The point is we're winning some battles but losing the war," said U of S economist Eric Howe, who is scheduled to release a major report Monday with the Federation of Saskatchewan Indian Nations (FSIN).
The report states it could cost Saskatchewan $6.7 billion in gross domestic product if current education and employment rates continue.
The province would lose out by not taking advantage of a large pool of potential skilled workers and business people.
The province will also shoulder the costs of an uneducated, underemployed or unemployed population, he said. This includes increased health, social services, justice and other costs.
"There would be social turmoil. We'll be screwed," Howe said.
Howe's report - Employment of First Nations People: Saskatchewan Lags Behind - was commissioned by the FSIN and compares data from the 1996 and 2006 Canadian census. Howe said he'd have "loved" to have the 2011 data, but the federal government had already eliminated the mandatory long form census.
Howe said the good news is that education levels are gradually improving for Saskatchewan First Nations people. However, education levels in the general population are improving even faster.
"So First Nations people are in fact falling further behind," he said.
Howe said the trend held in all four categories analyzed - those without a high school diploma, high school graduates, technical school graduates and university graduates.
"This is a problem. People get jobs and get paid largely on what they know," Howe said.
The report also analyzed employment levels. It noted there have been overall increases in First Nations employment - though the numbers have stagnated or declined in recent months.
But Saskatchewan is not making nearly the level of progress as Alberta, Manitoba and other provinces.
"They employ a higher percentage of First Nations people than we do," Howe said.
The report is scheduled to become available Monday, and include a specific statistical and financial breakdown.
jwarick@thestarphoenix.com
© Copyright (c) The StarPhoenix