About Graduate Programs
We invite you to join a dynamic group of historians, engaged in a collaborative, broad ranging and diverse exploration of history. We work hard to incorporate our graduate students into this collaborative endeavour, through small seminars and a unique focus on graduate student research as the essential part of both the Masters and Ph.D. degree. We pride ourselves on our favourable student-faculty ratio, substantial financial assistance, friendly environment, and the excellent reputation of our graduates.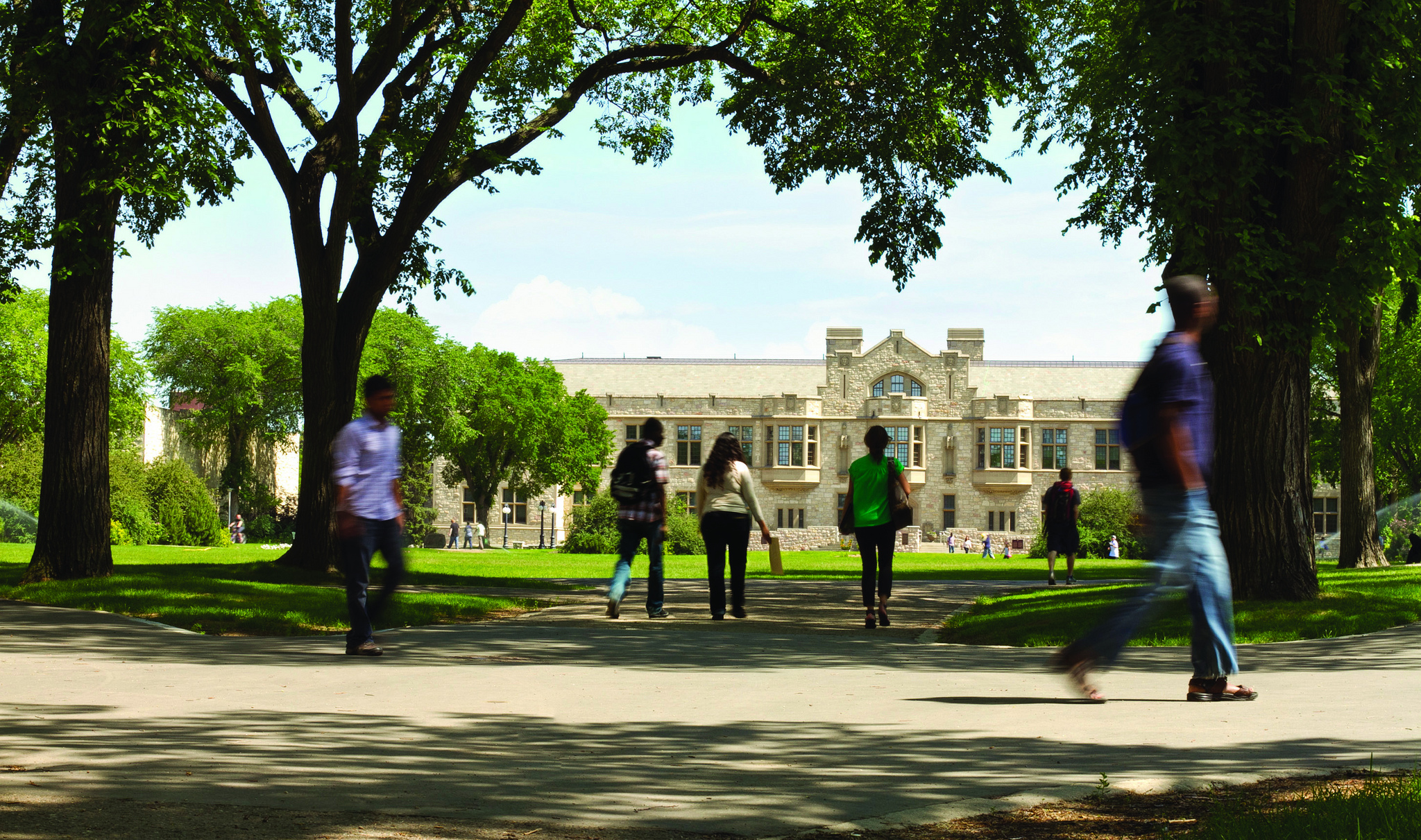 The University of Saskatchewan is situated on the banks of the South Saskatchewan River in Saskatoon, a city of nearly 250,000 people. Set in one of Canada's most attractive campuses, it is within walking distance the city centre. It is a full-service university with about 19,000 students and offers degrees and diplomas in over 100 areas and disciplines.
The department currently has about 65 graduate students in its programs, and 25 full-time faculty able to supervise in a wide variety of areas. Among its key resources are the excellent university library, a research facility of over 1.8 million printed volumes that is particularly strong in historical works. The library also has extensive historical research collections in microform and manuscript, subscribes to a full range of scholarly periodicals, and is a depository for the Saskatchewan Provincial Archives. The papers of Prime Minister John Diefenbaker are separately housed in the Diefenbaker Centre on campus. The Department of History publishes the Canadian Journal of History/Annales canadiennes d'histoire.
Our Department has a thesis-based MA and a PhD program. We have particular areas of strength in Canadian, U.S., Latin American, British, European, and Ancient history. Our thematic areas of strength include:
Colonialism, Postcolonialism and Native-Newcomer Relations
History of the Great Plains
Environmental History
Science, Medicine and Health
Gender and Sexuality
Twentieth-Century Politics, Culture and Public Policy
We have close links with other departments, including English, Women's and Gender Studies, Native Studies, Geography, the College of Agriculture, the College of Medicine, the Centre for the Study of Cooperatives, the International Studies program, and the School of Environment and Sustainability.
Abbreviated Handbook of our MA Program
Abbreviated Handbook of our PhD Progam
For more information about our graduate programs, please contact Nadine Penner, Graduate Program Assistant, or Martha Smith-Norris, Director of Graduate Studies in History.